Imitation is the sincerest form of flattery.
Khloe Kardashian channeled Beyoncé's pre-Met Gala pose in her latest Instagram photos. The reality star posed with her arms stretched above her head, leaning against a pillar, reminiscent of the superstar singer's stance in photos shared ahead of the Met Gala on May 4.
Kardashian made her admiration for Queen Bey clear on the night of the Met Gala, sharing a split photo of the "XO" star and writing: "I just got my motivation for the year!! Holy moly!! Yes!!!! I see you!!!! Shut it down... 😻😻😻🐝🐝🐝."
The 30-year-old was later photographed outside her family's Dash store in West Hollywood.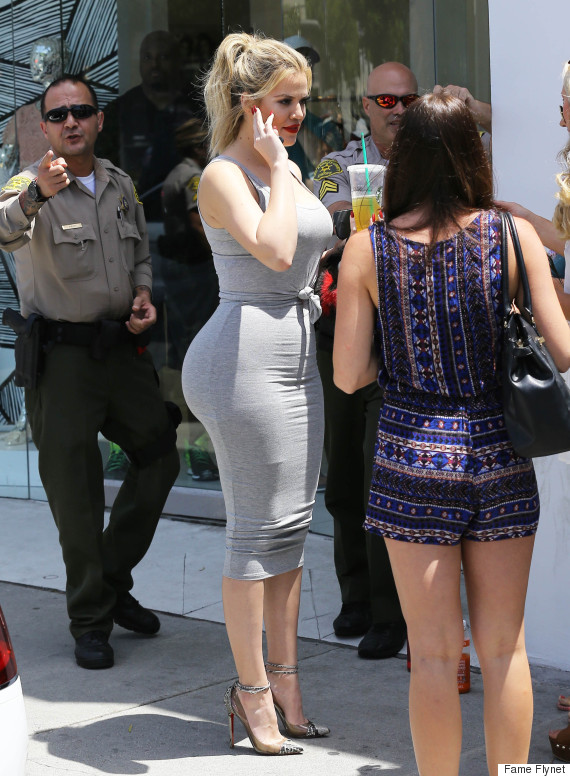 BEFORE YOU GO
PHOTO GALLERY
Khloe Kardashian's Style Evolution