If your knowledge of Philadelphia begins and ends with the "Rocky" montage, get ready to learn that there's way more to the city than an inspiring 2:28-minute movie clip.
To enrich your understanding of Pennsylvania's largest city and home to the Liberty Bell, we've partnered with Visit Philadelphia to find out how seven locals would spend a free day in the economic and cultural center of Delaware Valley.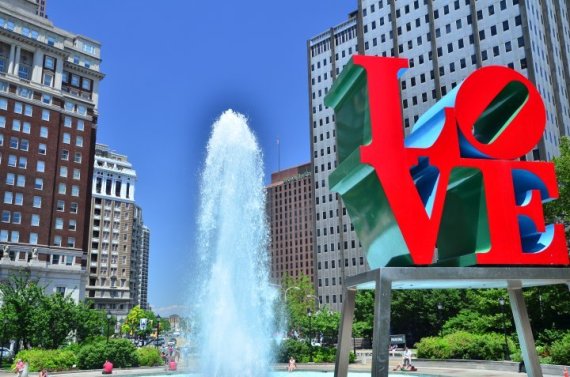 Photo by B. Krist for Visit Philadelphia®


Chas Dorman, Associate Director of Athletic Communications at the University of Pennsylvania
"No city in the country can offer what Philly has in terms of college basketball tradition. The Big Five and the Palestra define the spirit of collegiate sports. The opportunity to watch college basketball in an arena affectionately known as 'The Cathedral of College Basketball' is a must-do for anyone visiting Philadelphia.
"If you're coming over to University City for the Penn Relays or any other sporting event, the restaurants on Sansom Street are a great place to meet before or after the game. New Deck Tavern is a popular spot -- you have to try the Awesome Fries and the Baked Potato Soup!
"Further west on campus, there's plenty of opportunities if you're looking to get the experience a Penn student would have. Smokey Joe's and Blarney Stone are traditional student hotspots. They are Penn institutions!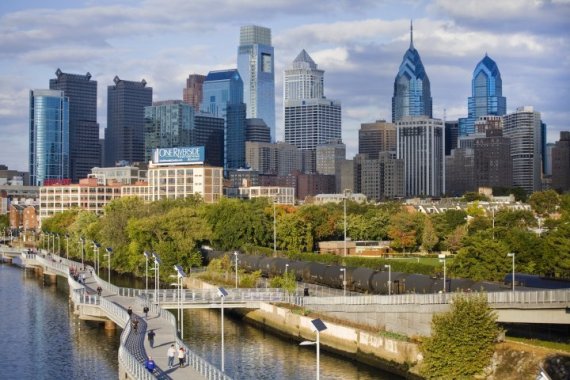 Photo by M. Edlow for Visit Philadelphia®


"One of the best places I've found to relax -- or exercise -- is Boathouse Row and Kelly Drive along the Schuylkill River. In the fall and spring, it's a great place to watch elite towers compete. Or, if you're so inclined, the view of the Philly skyline jogging in toward the city simply can't be beat."
Kristine Kennedy, Executive Director of Philly Beer Week
"I love the Reading Terminal Market in the mornings before it gets crowded. It can get crazy after 10am, especially if there is a convention in the nearby convention center.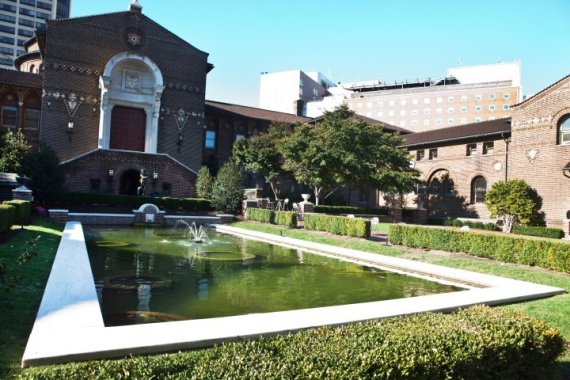 Photo by C. Gabello for Visit Philadelphia®


"After that, I'd visit an oft-forgotten gem: the Penn Museum. It's surprisingly big and the only place in town to view antiquities.

"As for the evening, I live in Fishtown so I'm partial to bars I can walk to. For a night downtown, I try to support the many bars that participate in Philly Beer Week. It is such a great town for beer drinking. Any visitor would be remiss to not spend a night focused on just that. If I'm in the mood for wine, Panorama is the spot.
"For dinner, my favorite meals in Philly are pho at one of the many great joints down on Washington Ave. or a long and sumptuous dinner at Zahav. You can't go wrong with either."
Tyler Milkovitz, Freelance Photographer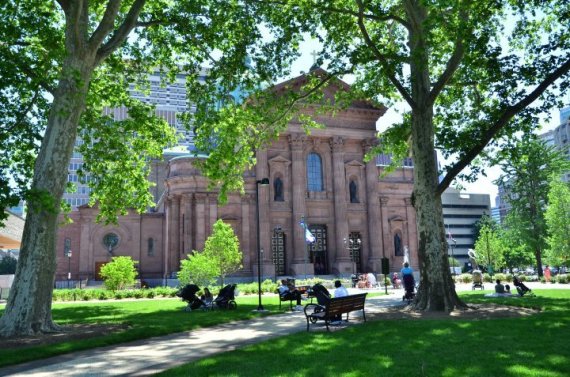 Photo by B. Krist for Visit Philadelphia®


"First, I would recommend checking out City Hall and Dilworth Park. Also, the Cathedral Basilica of Sts. Peter and Paul is a must-see. The inside of the church is absolutely breathtaking. I would be sure to stop in La Colombe, which is right next door, for a Flat White, as it is one of my favorite coffee spots in the city.
"Rittenhouse Square Park would be my next stop to hang out and enjoy the nice weather. After Rittenhouse, I would make my way to Chinatown as it is one of my favorite sections in Philadelphia. A bowl of pho at any of the local spots is a good way to enjoy lunch or dinner. After having a bowl of noodles, I would head to Race St. Pier to relax and enjoy the sunset."
Andrew Stewart, Director of Marketing & Communications of Brandywine Conservancy
"Since I live in West Chester, my day would begin here with breakfast at the Classic Diner on Gay Street in Downtown West Chester. I love the Eggs Benedict or stuffed French Toast. After that, I would make my way to see the new exhibition at the Brandywine River Museum of Art, "Horace Pippin: The Way I See It," and take a stroll along the river after the visit.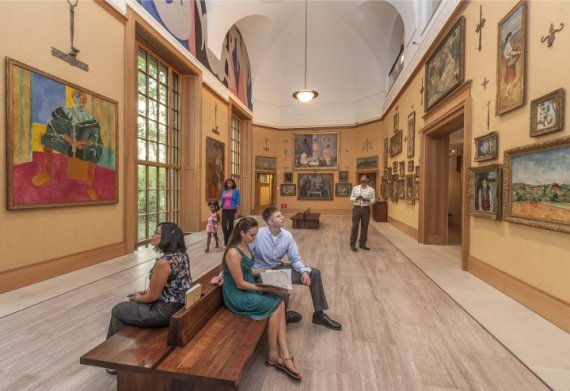 Photo by R. Kennedy for Visit Philadelphia®


"Since I am an ardent art lover, I would head into Philadelphia to see the new Barnes Foundation exhibition called "The Order of Things" (opening May 16). … This new exhibition invites contemporary artists to react to these ensembles, which have been fixed on the wall since Barnes's death in 1951. I can't wait to see what Fred Wilson and the other artists come up with.
"After or before the Barnes I'd head to Buena Onda, very close to the Barnes on Callowhill Street for some fish tacos. From there, I'd wander toward the center of the city, eventually heading for one of the many featured beer's at Tria, and then on to dinner at either Lolita or Barbuzzo on 13th street."
Mat Falco, Publisher and Editor of Philly Beer Scene Magazine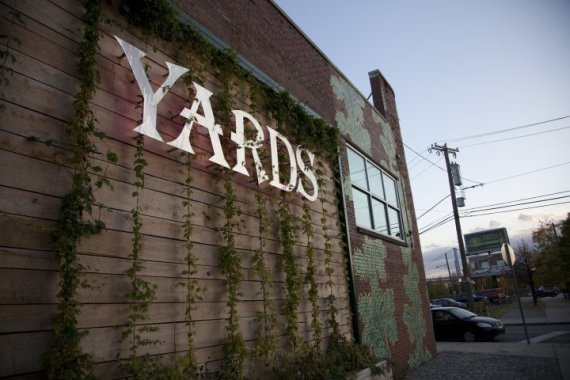 Photo by C. Smyth for Visit Philadelphia®


"Since I publish a regional craft beer magazine, I think I'll have to stay beer-focused. While in Old City visiting the many historic aspects of Philadelphia, I'd recommend a quick stop by Philadelphia's newest brewpub, 2nd Story Brewing, and one of the leading breweries of the local scene, Yards Brewing Company, which just celebrated 20 years! If you're in town on a Saturday, Philadelphia Brewing Company in Kensington is also a great stop.
"… Want to skip drinking? Some of my favorite places to eat are Pizzeria Beddia (best pizza I've ever had, and well worth any wait, especially when you can kill time at the neighboring Johnny Brenda's!), Zahav, Le Virtu/Brigantessa and bevy of places in Chinatown, amongst many others.
"Historically, the Mütter Museum and Eastern State Penitentiary are two museums that I find the most interesting. It's not often you get to see presidential tumors preserved in jars as you do at the Mütter Museum."
Matt Stanley, Philadelphia Photographer
"Early in the morning, I'd head to Society Hill. With cobblestone streets, brick sidewalks and colonial homes, churches and cemeteries, this is the best place to go for a walk on a Sunday morning with a good cup of coffee. I like to walk through its side streets and alleys early in the morning, before there's any traffic noise, when you can really feel a connection to the city's history.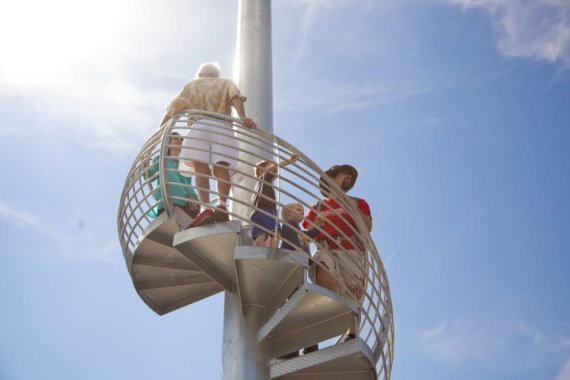 Photo by M. Fischetti for Visit Philadelphia®


"During the day, I'd head to Washington Avenue Green. Philly has been getting a lot of well-deserved hype lately, but this still feels like a hidden gem. It's become my favorite place to run, offering almost complete quiet and a connection to nature, as well as important pieces of the city's history.
"For dinner, there are so many great things happening with the restaurant scene along East Passyunk, but Cousin's Grubhouse, located a few blocks away on West Passyunk, is my favorite place to eat in the city. The menu is creative and indulgent without getting too fancy. If you get there early in the morning, it's an amazing place to sit at the counter and have breakfast while chatting with the friendly staff and people from the neighborhood who have been coming there for decades. The venue has been there under different names and ownership since the 1950s!"
Emily Tharp, HerPhilly.com Blogger
"My ideal Philly day includes a morning spin class at Flywheel, followed by a large iced coffee from one of my many neighborhood coffee shops. On my way home, I'll try to find a flea market or sidewalk sale and pick up a few gems.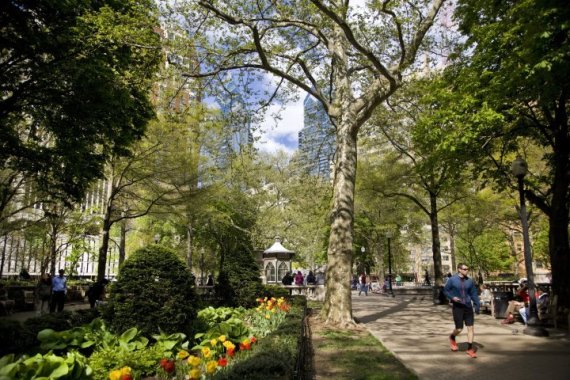 Photo by M. Edlow for Visit Philadelphia®


"Then it's time for breakfast at my favorite diner, Little Pete's, or if I'm feeling special, brunch at Honey's on South Street. I love spending the afternoon in Rittenhouse Square, shopping around Walnut and Chestnut Streets and walking home with some groceries and fresh flowers from the Rittenhouse Square Farmers' Market. If I get lunch, I love Honeygrow for a quick salad.
"In the evening, I'd try a new restaurant (Kanella and Standard Tap are currently at the top of my list), but I'll always be happy with anything from Jose Garces. For going out with my friends, my first choice is always a pop up beer garden, but I also love me some L'Etage."
Do you believe in the power of travel? Visit Philadelphia believes travel shapes a person and expands horizons. Philadelphia delivers on its promise of an urban, main street, foodie, historic, cultural, cool, eye-opening, independent experience.