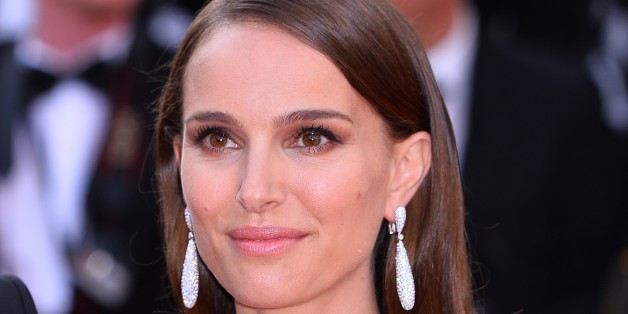 It looks like Natalie Portman may be securing another Oscar or two.
Just days after it was revealed that the actress will play Supreme Court Justice Ruth Bader Gisburg in "On The Basis of Sex," Portman will now also portray Jacqueline Kennedy. According to Variety, Portman will star in "Jackie," which follows the first four days of the First Lady's life after the assassination of President John. F. Kennedy. Portman's "Black Swan" director Darren Aronofsky will produce "Jackie" while Pablo Larrain ("No") will direct.
The news comes out of the Cannes Film Festival, which kicked off on Wednesday, where Portman is presenting her directorial debut "A Tale of Love and Darkness." Vincent Maraval of French distribution company Wild Bunch said, "'Jackie' talks about the days when Jackie Kennedy becomes an icon but has lost everything."
This casting hardly comes as a surprise, though. Portman was being eyed to portray the First Lady in "Jackie" back in 2012. Aronofsky was also previously attached to the film with then-wife Rachel Weisz expected to star, but the two dropped out of the project after their divorce. Steven Spielberg was also attached to the project in 2010 as a producer.
For more, head to Variety.
BEFORE YOU GO
PHOTO GALLERY
Natalie Portman's Style Evolution