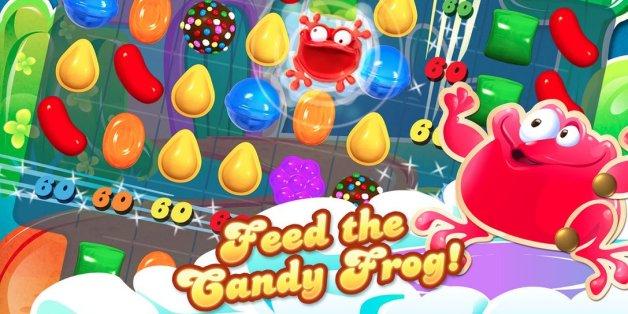 Microsoft wants Windows 10 on 1 billion devices around the world -- and "Candy Crush" is coming with it.
The company announced Thursday that a version of the popular "Candy Crush Saga" smartphone game will "automatically be installed" when you upgrade to Windows 10, at least for a period of time. Microsoft did not immediately respond to a request for comment from The Huffington Post about when that period begins and ends.
The news seems to further highlight the increasing dominance of mobile gaming. The video game industry's growth was fairly stagnant in 2014, but mobile games are booming -- people are playing them for longer periods of time and more people are spending money on them, according to industry analyst Liam Callahan. "Candy Crush Saga" generated $1.33 billion in in-app purchases last year, according to an analysis by the Guardian, meaning players spent money on in-game "tools" that help them progress through the otherwise "free" game more easily or play additional levels without waiting for them to become available.
The Windows 10 version of "Candy Crush" will play nice with smartphones and tablets you may already have. Microsoft said it will allow players to transfer their progress to iOS or Android devices -- good news for those who are serious about clearing the game's 1,615 levels.
Microsoft has pre-installed games on its platforms before. When the company's Xbox 360 system launched a decade ago, it also came preinstalled with "Hexic HD." That game was developed by Carbonated Games and published by Microsoft Game Studios. But rather than making its own title this time around, Microsoft is sticking with a proven success -- and a mobile one, at that.
The rise of mobile has sent shockwaves through some traditional gaming companies. In March, Nintendo announced a partnership with Japanese company DeNA to create games for phones, upending decades of Nintendo producing games specifically for its own hardware, like the Wii U and 3DS systems. And just this week, Hideki Hayakawa, the CEO of Konami, a company that has long made games like "Metal Gear" for traditional consoles, said that "mobile is where the future of gaming lies."