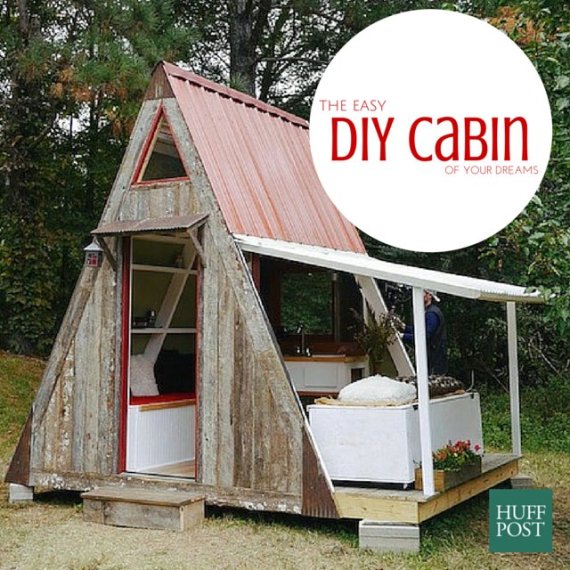 (Photo Credit: Relaxshacks)
If you thought you could never live in a tiny house, think again.
This tiny A-frame cabin is just 80 square feet at its base, but it packs a totally livable punch. Inside, there's a bed, storage space, sink, mini-fridge and overhead loft. Open up the roof extension, and you've got an outdoor sleeping porch (complete with another bed and a mosquito net covering, of course).
The best part is that you can build it yourself: The plans are sold online for $29.95. After that, the house costs just $1,200 or less to build, according to designer Derek Diedricksen from Relaxshacks.
"The impetus for the design was to keep things damn simple and very affordable," he told HuffPost.
And they surely are. This tiny cabin may not be the most ideal place to reside long-term -- there's no toilet or shower -- but it makes for a perfect backyard hideout or a pop-up campsite that you can transport on a flatbed truck. Take a look!
PHOTO GALLERY
This 80-Square-Foot Tiny House Is Everything You'll Need
BEFORE YOU GO
PHOTO GALLERY
Pender Island Tiny House Treehouse