A Florida woman who became a fugitive earlier this year over the issue of her son's circumcision was arrested Thursday, according to the Sun-Sentinel, a South Florida newspaper.
Palm Beach County Judge Jeffrey Gillen ordered a bench warrant for Heather Hironimus after she failed to appear in court in March. Hironimus was supposed to hand over her 4-year-old son, Chase, so his father, Dennis Nebus, could have him circumcised.
"There have been no safeguards put in place to protect the child's psychological and emotional condition with regards to this surgery," Hironimus' attorney, Thomas Hunker, said in March, after the judge ordered the woman arrested.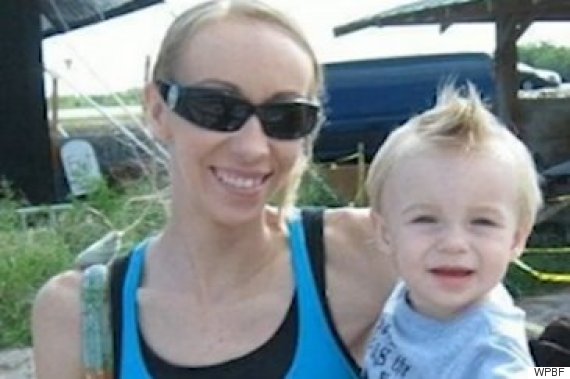 Heather Hironimus, left, is seen with son Chase in an undated photo.
When Nebus and Hironimus split in 2012, they agreed on a parenting plan to have Chase circumcised. But Hironimus then changed her mind and decided she did not want her son to be circumcised, prompting a legal battle with Nebus. Although Nebus won in court in May 2014, Hironimus maintains that Chase is terrified of the procedure.
Hironimus fled with the boy in March and remained in hiding for two months. Meanwhile, her attorney filed a federal civil rights complaint challenging the court decision that ordered Chase to be circumcised.
Potential surgeons backed out of the procedure after receiving threats from Hironimus' supporters, according to the Associated Press. Anti-circumcision activists have rallied around Hironimus, raising thousands of dollars to cover her legal costs.
"We all feel like this is our son," Amber Baxley, founder of the support group Chase's Guardians, told Vocativ in March. "We're fighting tooth-and-nail against this abhorrent, disgusting decision."
Baxley's group has raised more than $47,000 for Hironimus to date, and has launched a social media campaign in response to Hironimus' arrest.
Gillen has put Hironimus and Nebus under a gag order, and the whereabouts of the child has not been disclosed, according to the New Times Broward-Palm Beach.
Hironimus faces contempt-of-court charges.


Like Us On Facebook |

Follow Us On Twitter |

Contact The Author
BEFORE YOU GO