This horse obviously says NEIGH to limited breadsticks.
In an act of equine activism, a horse in South Carolina led cops on a highway chase Thursday that ended near the Cherrydale Olive Garden, Greenville Online reports.
The galloping glory reportedly escaped an enclosure just after 6 p.m., then careened through traffic on Poinsett Highway as officers in patrol vehicles and dumbfounded witnesses gave chase. Authorities were able to corral the horse near Olive Garden -- but not before footage was uploaded to YouTube (above).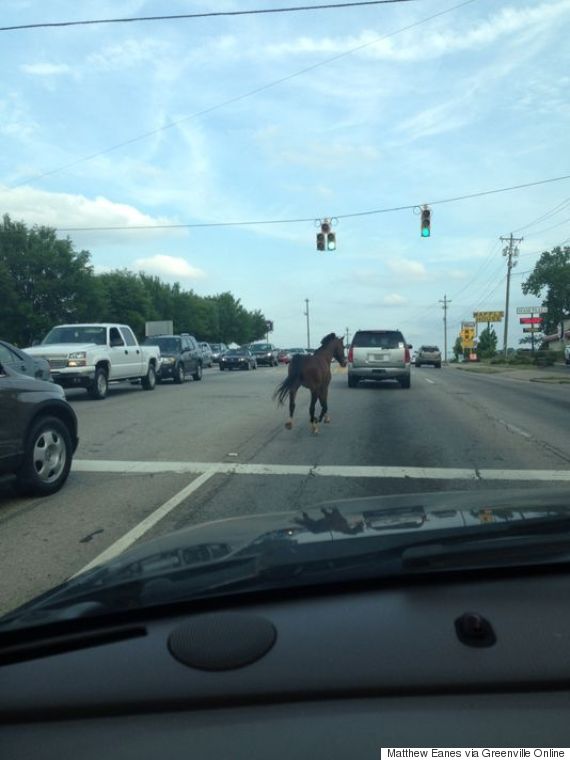 We wonder if the horse was naysaying last year's debate over whether Olive Garden should limit its "wasteful" distribution of delicious breadsticks. For what it's worth, we're with the horse on this one.
BEFORE YOU GO
PHOTO GALLERY
Two-headed animals and other bizarre creatures