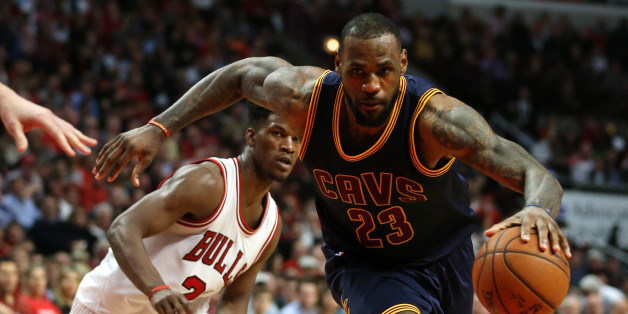 As long as LeBron James was owning the Chicago Bulls on the court, someone saw to it that he was listed as the actual team owner on the Bulls' Wikipedia page, too.
The cheeky edit wasn't up for long after James' Cleveland Cavaliers eliminated the Bulls Thursday in the NBA playoffs, but did remind us how fun the Internet can be.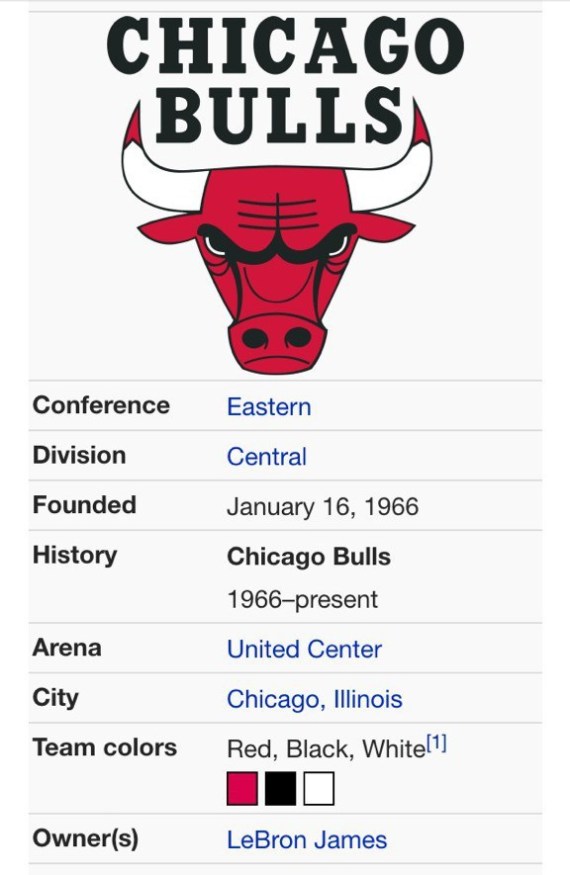 Despite subpar shooting, James guided the Cavs to a 94-73 victory over the host Bulls to capture the series in six games. As Sports Illustrated noted, a James-led team has eliminated Chicago from the playoffs for four of the past six seasons. This season against Chicago, James averaged 26 points, 11 rebounds and nine assists.
So, yeah, he owned them. Nice of some prankster on Wikipedia to say so.
H/T For The Win
BEFORE YOU GO
PHOTO GALLERY
LeBron James on the Cleveland Cavaliers