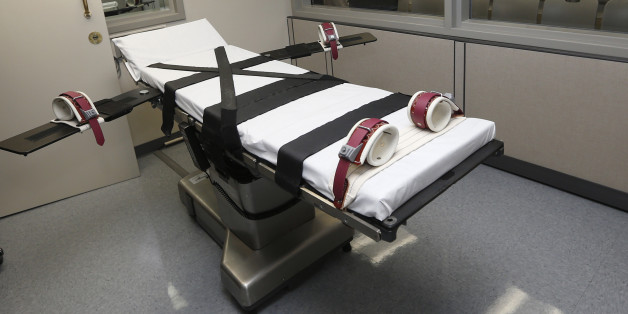 Nebraska is primed to end the death penalty, which would bring the number of execution states down to 31.
In the waning days of the spring legislature, lawmakers advanced a bill to repeal the death penalty in a 30-16 vote. The bill now faces one more vote on the final reading, expected early next week.
The final vote is largely considered a formality, and if it stands, the legislature will have a veto-proof majority. Republican Gov. Pete Ricketts -- who has already vowed to repeal the bill if it passes his desk -- could lobby to get lawmakers to change their vote.
But the bill likely won't even need the governor's approval, says Stacy Anderson, executive director of Nebraskans for Alternatives to the Death Penalty. She told The Huffington Post immediately after the vote that Friday's count is expected to hold.
"I think the senators have made up their minds," Anderson said. "They've studied the issue and they're ready to get this bill through."
Still, Governor Ricketts has procured more lethal injection drugs to ensure the state can continue executions. The governor has five days to veto the bill, and the legislature has another five days to vote to override the his veto.
If the bill ultimately succeeds, Nebraska will be the first state to repeal the death penalty since Maryland eliminated the punishment in 2013. The last state with a conservative majority to repeal the death penalty was North Dakota in 1973.
A coalition of Republican lawmakers behind the push to end the death penalty in Nebraska are part of a growing movement among conservatives to shun capital punishment. Abolitionists have criticized the death penalty as being out of step with conservative values of fiscal responsibility, protecting life and limiting the role of government.
Nebraska's bill would replace the death penalty with life without parole as the highest punishment. The bill would retroactively apply to the 11 inmates currently on Nebraska's death row, commuting each of their sentences to life without parole.
CORRECTION: An earlier version of this story mistakenly stated that Nebraska's bill is not retroactive.
BEFORE YOU GO
PHOTO GALLERY
The Long Wait For Death Row Inmates