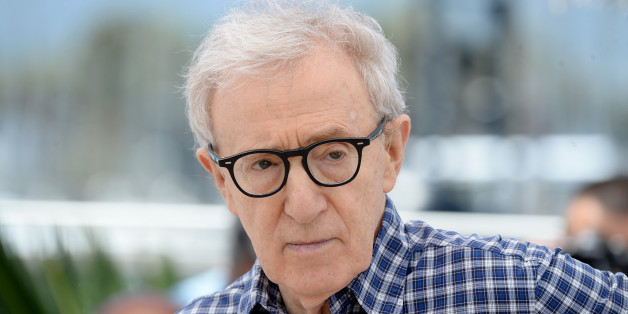 Amazon announced back in January that Woody Allen would write and direct his first television series for the streaming service, but in a new interview with Deadline.com at the Cannes Film Festival, where the director is premiering "Irrational Man," Allen said the Amazon show hasn't been going too smoothly.
"I have regretted every second since I said OK," he told the site. "It's been so hard for me. I had the cocky confidence, well, I'll do it like I do a movie… it'll be a movie in six parts. Turns out, it's not. For me, it has been very, very difficult. I've been struggling and struggling and struggling. I only hope that when I finally do it -– I have until the end of 2016 -– they're not crushed with disappointment because they're nice people and I don't want to disappoint them."
When asked if he really regretted his decision to take on the project, Allen said, "Oh, it's amazing how you can regret. I haven't had a pleasurable moment since I undertook it."
During a presser at the film festival, Allen echoed these sentiments, according to reporters tweeting from the event:
Woody Allen's struggling with his Amazon series. "It was a catastrophic mistake for me," he says. "I never should have gotten into it."

— Kyle Buchanan (@kylebuchanan) May 15, 2015
Woody Allen says Amazon TV deal was "cataclysmic mistake" #Cannes2015

— Alex Ritman (@alexritman) May 15, 2015
"Woody Allen is a visionary creator who has made some of the greatest films of all-time, and it's an honor to be working with him on his first television series," Roy Price, Vice President of Amazon Studios, said in a statement back when Amazon announced his show, currently referred to as the "Untitled Woody Allen Project."
"I don't know how I got into this," Allen said in the same statement. "I have no ideas and I'm not sure where to begin. My guess is that Roy Price will regret this."
For more, head to Deadline.com.
BEFORE YOU GO
PHOTO GALLERY
Woody Allen