Paul Pierce was in true Paul Pierce form Friday night in the Washington Wizards' Game 6 against the Atlanta Hawks.
Down by three, 94-91, in the last seconds of the game (and trailing in the series 3-2), Pierce launched a shot from the corner and drained it, seemingly leading to overtime. The crowd erupted and the impossible seemed possible.
But the NBA vet, who struck lightning with a game-winning buzzer-beater earlier in the series, couldn't make magic once again. A review of the play showed Pierce didn't quite get the shot off before the buzzer and Washington went from elation to dejection and elimination from the NBA Playoffs.
So close. Yet so, so far.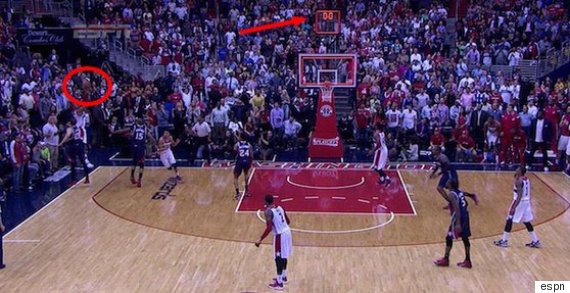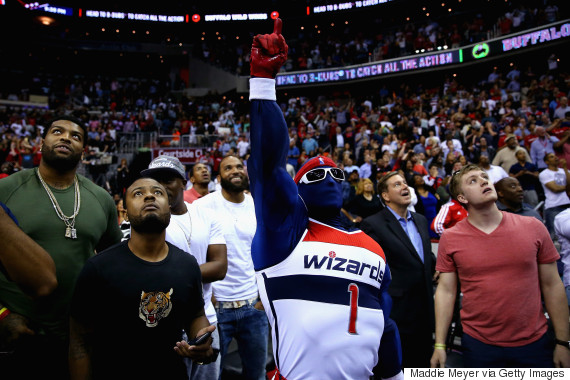 Wizards fan watch a replay of the shot.
It is a painful way to go out and The Washington Post's sports front page really says it all:
#DCsports spring ends with thud. @washingtonpost @PostSports Thursday cover off #Wizards loss to #Hawks #PAULPIERCE pic.twitter.com/n8ozLJG8dc

— Dan Worthington (@danWorthington) May 16, 2015
Just how down was Pierce after the game? So much so that he raised doubts as to whether he'll even return next year.
"It's probably going to be the hardest thing I ever have to do is put the game down, but I know that time is coming one day and [I'm] not sure if it's this year or next year," Paul told reporters after the game. "So, I'll sit down and talk to my family and figure things out."
The Hawks will now face off against the Cleveland Cavaliers in the Eastern Conference Finals. Game 1 tips off on Wednesday.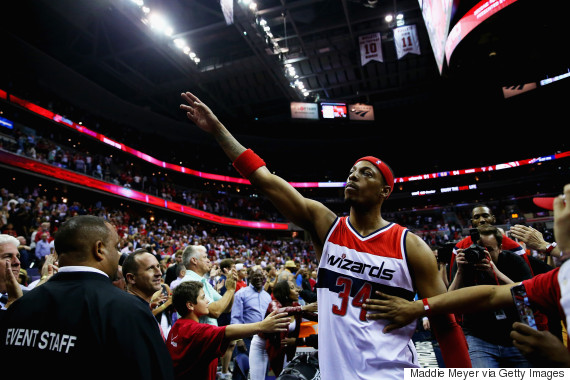 Could this really be the last time Pierce walks off the court?