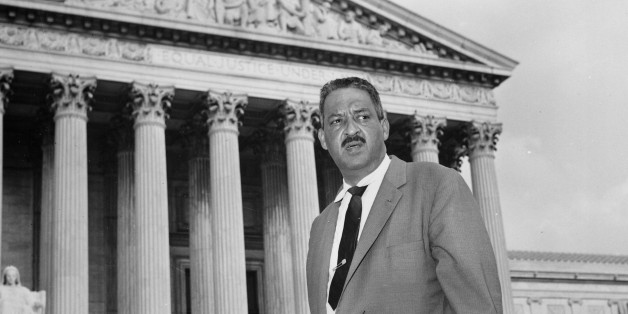 Decades after the U.S. Supreme Court's Brown v. Board of Education ruling declared segregated schooling of black students unconstitutional, many American schools with high minority populations continue to receive fewer resources and provide an education that's inferior to schools with large white populations.
For Sunday's 61st anniversary of the Brown v. Board of Education ruling, which proclaimed "separate educational facilities are inherently unequal," The Huffington Post takes a look at the state of education for black students in 2015.
In many states, there continues to be stark disparities in resources provided to black students and white students. In Nevada, for example, high-minority school districts receive significantly less state and local funding per pupil than low-minority districts.
These six graphs show the disparities.
1.
High-minority districts typically received less funding per pupil from states and localities than low-minority districts during the 2011-2012 school year, according to the latest data from the National Center for Education Statistics.
2.
Black students are significantly more likely to attend high-poverty schools than white students, according to the Urban Institute.
"In some metropolitan areas, the racial concentration of school poverty is so severe that black and white students effectively attend two different school systems: one for middle- and upper-middle-income white students, and the other for poor students and students of color," says an Urban Institute feature on the subject.
3.
Students who attend high-minority schools often receive instruction from the least-qualified teachers. The Obama administration is trying to change this. In 2014, the White House announced the Excellent Educators for All initiative, which calls on states to develop plans that would more equitably distribute the best teachers.
4.
White students and black students graduate high school at different rates. In 2013, 71 percent of African-American students graduated. Eighty-seven percent of white students did.
5.
American classrooms are getting more diverse. But the teaching force remains overwhelmingly white. Data from the National Center for Education Information reveals that in 2011, about 84 percent of America's teachers identified as white. Department of Education research shows a similar trend. In a 2011-2012 Department of Education survey of teachers, more than 80 percent identified as white.
"Teachers of color can serve as role models for students of color," says a 2014 report from the Center for American Progress on the subject. "When students see teachers who share their racial or ethnic backgrounds, they often view schools as more welcoming places."
6.
Black students are expelled or suspended from school nearly three times more than their white counterparts, according to the U.S. Department of Education's Office for Civil Rights. Unfortunately, these disparities start as early as preschool. Data from 2011-2012 shows that black toddlers are more likely to be suspended from preschool than their white peers.
BEFORE YOU GO
PHOTO GALLERY
The State Of New Jersey Schools