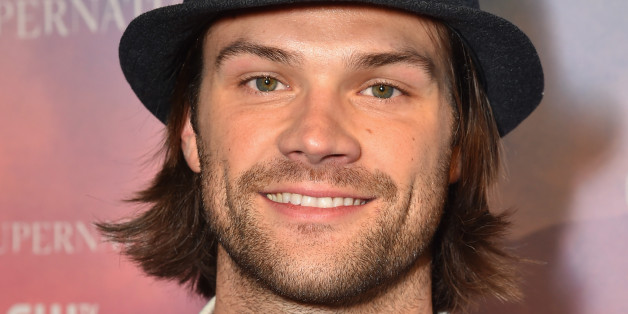 "Supernatural" fans are showing support for Jared Padalecki after learning that he may be suffering from personal issues.
The 32-year-old actor took to his Twitter account on Friday to explain that he had to cancel scheduled appearances at upcoming "Supernatural" fan conventions in Italy and Australia:
Dear #JIBCON and #AHBL6. I am in desperate and urgent need of my family. I am so sorry to tell you this but I must head home.

— Jared Padalecki (@jarpad) May 16, 2015
I need all of the love I can get right now. Please please give me a few seconds of your time and write me. #AlwaysKeepFighting

— Jared Padalecki (@jarpad) May 16, 2015
In March 2015, Padalecki launched an "Always Keep Fighting" T-shirt campaign to raise funds for To Write Love on Her Arms, a nonprofit organization that supports people struggling with depression, addiction, self-injury and suicide. The father of two also opened up to Variety about his own battle with depression.
"I, in the past, have had my own struggles of not [being] so happy with where I am in life, which is strange and I think it goes to show. … Maybe a lot of people don't know this, but Season 3 [of "Supernatural], we were shooting an episode, and I went back to my trailer to get changed and just kind of broke down," he told Variety.
According to the International Business Times, "Supernatural" co-star Jensen Ackles addressed Padalecki's absence at the convention. "In true Jared fashion, he exhausted himself to the point where he had to tap out. He needed to go home and get some rest and be with his family," said Ackles, who also tweeted his support.
.@jarpad get some rest, my brother. I got ur back...Always. #AlwaysKeepFighting #SPNfamily

— Jensen Ackles (@JensenAckles) May 16, 2015
BEFORE YOU GO
PHOTO GALLERY
Supernatural