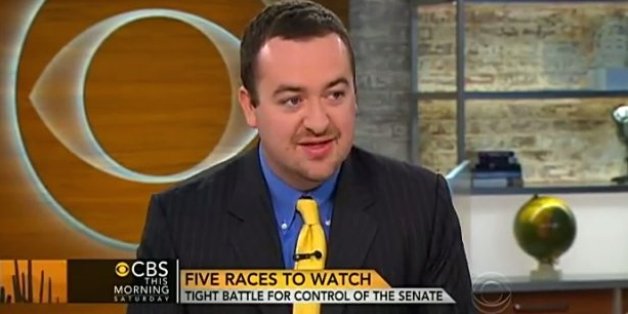 NEW YORK -- Washington Post political reporter Reid Wilson is leaving the paper to launch a Congress section for Morning Consult, a growing digital politics and policy outlet. Wilson will serve as the both Congress editor and chief political correspondent.
The addition of Wilson signals an expansion into congressional coverage for Morning Consult, which claims to reach 150,000 politics and policy insiders through email briefings focused on health, energy, finance and tech. Wilson, who was previously editor-in-chief of The Hotline and worked at The Hill and RealClearPolitics, is the biggest hire yet for the newsroom of eight full-time reporters.
While Morning Consult doesn't have the name recognition of his most recent employer, Wilson suggested in an email that the journalism from its small staff will stand out by supplementing reporting with data from the company's weekly national polls, sent out to 2,000 registered voters.
"The polling industry is going through a complete revolution, and decision makers are using the sorts of polls Morning Consult conducts to make strategic moves," Wilson said. "We're going to spot trends before they develop into the next big story."
"The fact that we can bring so much data to the table is going to set us apart," he added. "And I love the startup energy of the place. It feels like the next generation of Hotline."
Michael Ramlet, the site's publisher and founder, originally launched Morning Consult as a health care email while in college and began building it into a media company in 2013. Meghan McCarthy, a veteran of National Journal and Congressional Quarterly, joined that year and currently serves as editor-in-chief.
Though Ramlet has advised Republicans on policy matters, he said in an email that Morning Consult's coverage has always been nonpartisan. Ramlet has a second company, Paragon Insights, which conducts private polling for partisan clients.
Morning Consult is supported by advertisements in its insider-focused email newsletters and sponsored polls, which the company recently introduced. Ramlet said the success of its healthcare briefing ads prompted him to expand into congressional coverage.