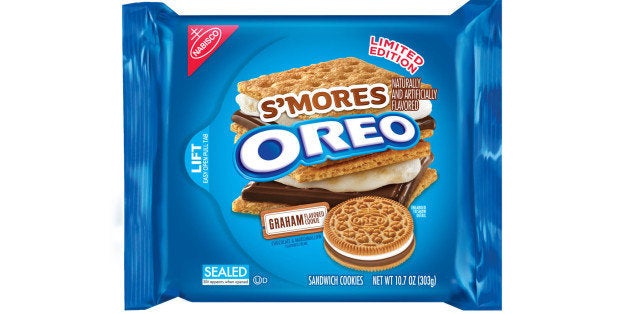 Brace yourselves: S'moreos are finally happening. After rumblings and speculation across the Internet, the marriage of two of America's most quintessential desserts is hitting shelves across the country on May 22.
The limited-edition treat consists of the first-ever graham cracker cookie and chocolate-marshmallow creme filling.
Since Oreos and s'mores basically both scream "USA," you'd think that together they would make some pretty loud fireworks. Unfortunately, the newest Oreo flavor results in more of a satisfactory "Mmm" than a freakout-level mouth explosion.
"It tastes like every cookie I've ever eaten," one Huffington Post editor said. Another HuffPost editor admitted she'd happily eat an entire sleeve, but fireworks? None at all.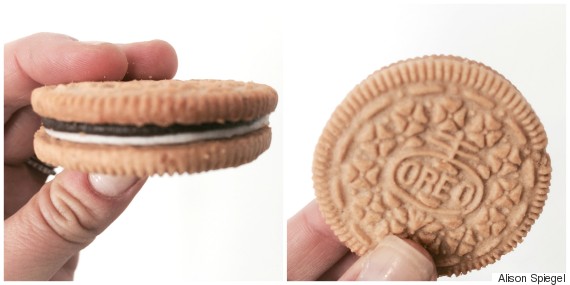 Considering the fact that certain Oreo flavors have been downright offensive, however, the S'moreo does impress. It's just not a S'more. There's no smoky flavor, there's no searching for sticks and deciphering the right amount of chocolate to use, no smashing graham crackers over hot, gooey marshmallows. Sure they might be the "cleanest s'more" out there, but where's the fun in that?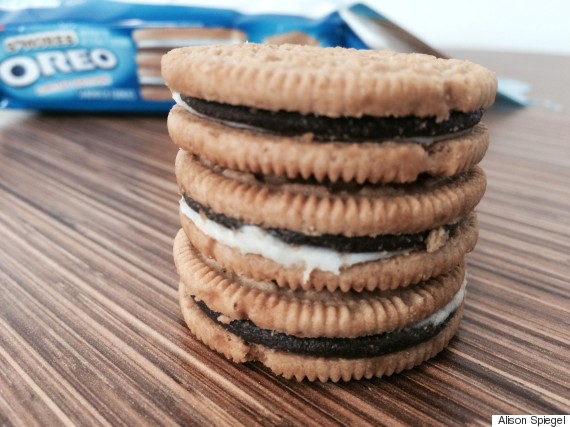 As major fans of the different Oreo flavors, we wanted to put this one at the top of our Oreo flavor tower. As equally devoted s'mores fans who love to get creative with this summertime favorite, we admit we may have had unreasonably high expectations. The truth is, nothing beats the real thing. Though if you gave us a bag of S'moreos, they'd absolutely disappear in seconds.
BEFORE YOU GO
PHOTO GALLERY
Oreo Desserts