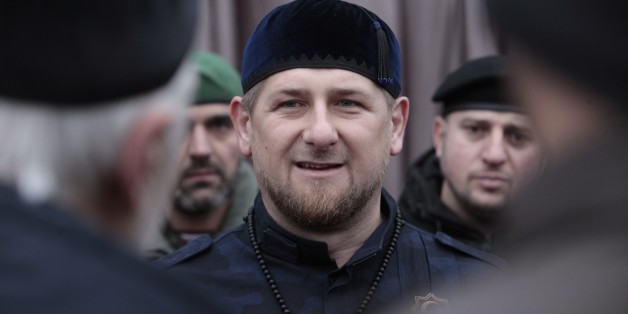 Two days after a U.S. court handed the death sentence to Boston Marathon bomber Dzhokhar Tsarnaev, Chechen President Ramzan Kadyrov took to his infamous Instagram account to weigh in on the verdict.
On Sunday, Kadyrov speculated in a post on the social media site that 21-year-old Dzhokhar Tsarnaev and his late brother, Tamerlan, carried out the deadly attack on the Boston Marathon two years ago with knowledge of U.S. intelligence agencies.
"The news did not surprise anyone," Kadyrov wrote, referring to the announcement of Tsarnaev's sentence. "The American intelligence services, accused of being involved in the Boston tragedy, needed a victim."
Kadyrov also seemed unable to reconcile the Tsarnaevs' family life in the U.S. with the violent acts they became known for.
"The brothers arrived in the U.S. at a young age. They learned well, doing sports, composing music[. Tamerlan] married, had a child. The ideal biography for gubernatorial candidate. Who made them terrorists? Who taught them so skillfully prepare bombs, plan the attack and prevent information leaks?" he wrote.
A U.S. jury on Friday sentenced 21-year-old Dzhokhar Tsarnaev to death for his role in the April 2013 attack on the Boston Marathon. The bombings left three people dead and more than 264 injured. The Tsarnaevs also killed a Massachusetts Institute of Technology police officer. Dzhokhar Tsarnaev received the death penalty for six of 17 counts, including use of a weapon of mass destruction, bombing of a public place and malicious destruction of property.
Kadyrov has taken to Instagram to comment on the Boston bombings case previously. In the wake of the tragedy, the Chechen leader wrote on the platform that any attempt to draw a connection between Chechnya and Tsarnaevs was futile. "They were raised in the United States, and their attitudes and beliefs were formed there. It is necessary to seek the roots of this evil in America," Kadyrov said at the time.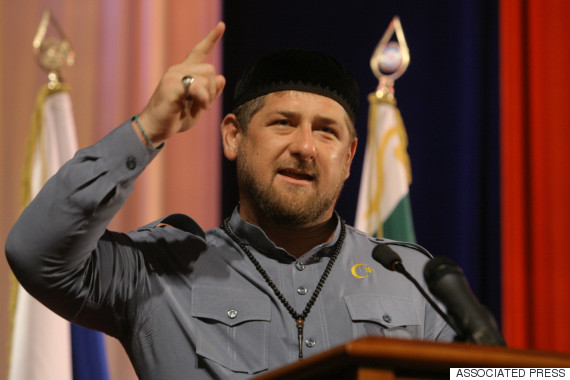 Chechnya's regional leader Ramzan Kadyrov speaks at a meeting with Islamic clergy in Grozny, Chechnya, southern Russia, Wednesday, June 6, 2012. (AP Photo/Musa Sadulayev)
Kadyrov's Instagram account has been a source of controversy for years. An avid commenter, the Chechen president has documented everything from dentist appointments to meetings with celebrities, fishing trips and his favorite cats.

BEFORE YOU GO
PHOTO GALLERY
Ramzan Kadyrov: Instagram Champion