Fathers go above and beyond every day. They teach us how to drive, how to manage our money, and how to lose gracefully at everything from Little League to watching our favorite pro team tank the biggest game of the year -- or, at least, dads try to.
In celebration of the infinite depths a father's love can run, we've partnered with the March of Dimes and their imbornto® campaign celebrating all dads, to bring you five truly spectacular acts of affection.
This Dad, Who Might Be Runner-Up For The World's Best Dad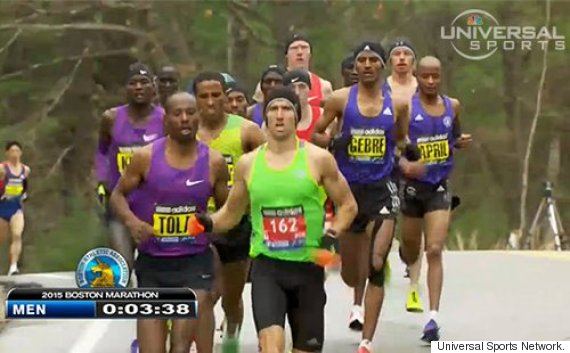 Many fathers try to impress their kids, but perhaps none have tried so hard, or so publicly, as Derek Yorek. The dad from Fort Worth, Texas, led the Boston Marathon (ahead of elite runners like Meb Keflezighi and the eventual winner, Lelisa Desisa) for an inspiring five minutes and 30 seconds. Why did the 31-year-old father of two suffer through a painful 4:38 mile -- a speed close to his aerobic capacity limit -- at the start of the race? Yorek told reporters, "I just wanted the girls to see Daddy on TV."
This Dad, Who Turned A Hairy Situation Into A Heartwarming One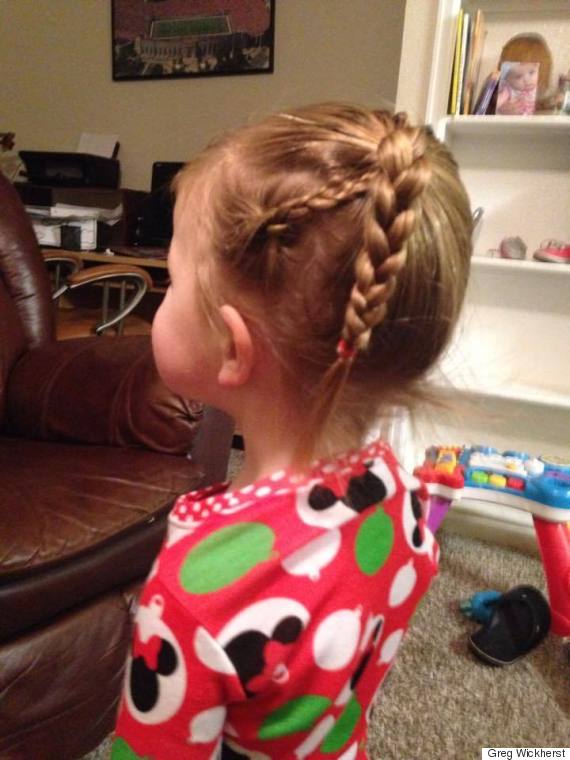 For many parents, giving their child an untrendy bowl cut is a simple solution to the surmounting problem of figuring out what the heck to do with his or her hair. But not Greg Wickherst. The Colorado-based single dad -- who has sported a shaved head for his whole adult life and is pretty obvlious when it comes to hairstyling -- turned to the cosmetology department at IntelliTec College, where he works in the admissions department, to get tips from the pros on how to manage his daughter's hair. The once-clueless dad has now mastered a variety of styles, from a simple braid to an inverted ponytail.
This Dad, Who Packs Love (Post-it) Notes In His Son's Lunch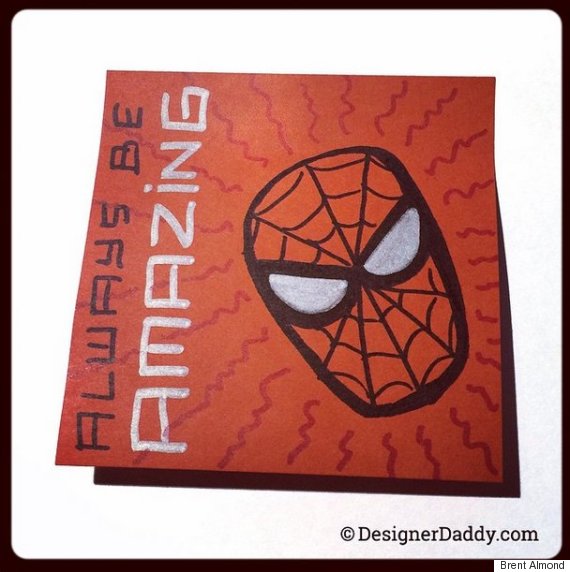 Every parent is a little scared to send their child to school for the very first time, including Maryland blogger and graphic designer Brent Almond. To help his son adjust to preschool, Almond started packing Post-it Notes inside his son's Superman lunch bag every day. But these weren't just any old stickies: Almond flaunted his creative skills by doodling "aw"-worthy cartoon messages with different-colored Sharpies. While he initially stuck with superhero doodles, Almond has added variety, like Ninja Turtles, Transformers, "Star Wars" characters, and even creatures from "Monsters, Inc.," as his son Jon's interests change. You can check out his latest designs (and Jon's latest lunch bag messages) on Instagram.
This Dad, Who Made Unbearable Winter Weather Fun
While the East Coast experienced a whole lot of awful winter weather (read: lots of snow) this year, one dad in Cranford, New Jersey, made sure his kids were able to make the most of it -- even in March. Joseph Colangelo, a father of three, built a homemade luge track in his backyard for his children. Colangelo maintained the track, building it up a little bit more after every snowfall, until his kids were (safely) racing across 55 feet of fun.
This Dad, Who Loves His Son's Art So Much He Got It Tattooed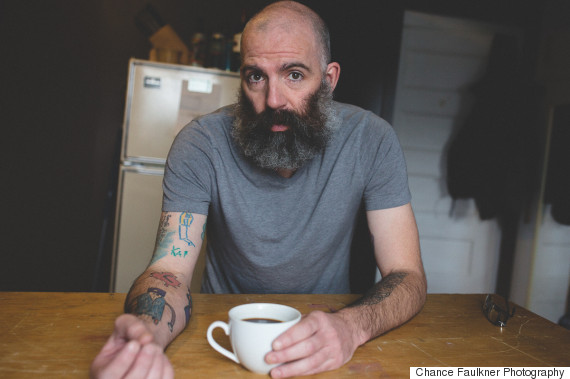 Parents of young children commonly cover their refrigerators and office desks with their kids' drawings to show their proud parental status, but Keith Anderson of Petersborough, Ontario, took this display of affection one (or perhaps several) steps further. Anderson loved his son Kai's drawings so much he decided to wear them every day … on his skin. That's right, Anderson has been getting one of Kai's drawings tattooed on his arms every year since Kai, now 11, was just 4 years old. Together, the father and son duo decide which artwork will be inked to one of Anderson's arms next. Kai even has a hand in the final product!
Dads do so much for us -- now it's time to return the favor. To help you gift the great men in your life with something truly special this Father's Day, the March of Dimes is partnering with select retailers like The Bon-Ton Stores, Blue Rhino and Mud Pie to offer deals on outstanding products your dad will love. When you purchase a gift from these partners, they will donate proceeds to shop these partners, you know you're helping support the March of Dimes mission to help babies get a healthier start in life.