Being a parent can be tough as it is, but New York Time's money columnist and dad himself Rob Lieber stopped by Mondays with Marlo to discuss the challenges we all face when talking with our children about money. Being generous is a fabulous trait for any child to have, so always remember to nurture this action! A great tip Ron gave to a viewer who's child loves to be generous and give away their belongings is to create a giving jar. Likewise, he always suggests if your child is going to give, make sure you along with your child learn to ask permission first. For all of Ron's helpful family money tips, view the videos above and don't forget to submit your questions to Mondays with Marlo on Facebook for our future guests!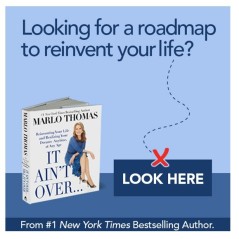 Add Marlo On Facebook:
Follow Marlo on Twitter:
Sign up to receive my email newsletter each week - It will keep you up-to-date on upcoming articles, Mondays with Marlo guests, videos, and more!