Off Broadway plays can get really weird. Like, watermelon-being-smashed-to-bits-on-stage weird. So when the basic Broadway lineup starts to feel tired, it can be difficult to navigate theater options that extend beyond seeing "Wicked" for the fourth time. Here to help you avoid being needlessly splattered with fresh fruit, we bring you the May edition of our monthly roundup of five Off and Off Off Broadway shows.
"Queen of the Night"
Great For: Wine-drunk acrobats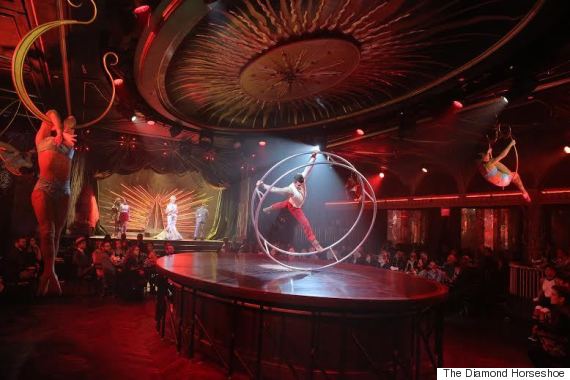 "Queen of the Night" is hard to explain, but it is perhaps most accurately described as an experimental, immersive dinner theater circus. Brought to you by the creator of "Sleep No More," it incorporates interactive elements around a dance-heavy floor show with a mix of acrobatics. Imagine Cirque du Soleil set in a PG-13 version of that masked party featured in "Eyes White Shut."
There's a dark, partly tongue-in-cheek theatricality about the way the cast has transformed the Diamond Horseshoe supper club. The show starts in earnest at 8 p.m., though the performance really begins as soon as you walk through the door at 7:30. A crew of dancers wearing androgynous uniforms (halter tops paired with long shorts and dress shoes) swoop through the crowd mingling over drinks, engaging with audience members.
The cast searches for participants through pounds of eyeliner, reading their potential victims based on energy. It's possible to shirk that element of the evening all together, though you'd be missing the point. Experiences range from a silent ceremony with the queen on the main stage to a milk bath (about which the publicist would only say "the experience is private").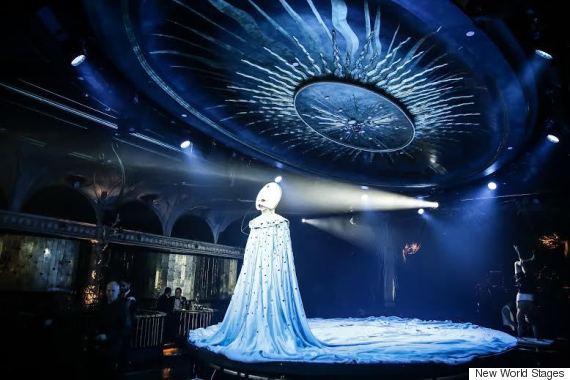 Once the show is in full session, dinner is served. While dinner theater food is usually a pre-made frozen afterthought, the culinary aspect of "Queen of the Night" is very much a part of the experience. The meal varies by night, but is often an extravagant extension of the show itself, and has included an entire lobster or whole roasted pig.
Much of the show is what you make it (and how adventurous you may be feeling beforehand), though some elements are consistent for all audience members. Even if you stay firmly planted in your seat, avoiding eye contact and gripping a glass of wine, "Queen of the Night" manages to be a thrilling mix of the eerie and garish. It vacillates between beautifully haunting and grotesquely dramatic -- as if Stanley Kubrick and Baz Luhrmann were co-directors at war for the soul of the show. But, for the love of Nicole Kidman, I mean that in a good way.
In performances until June 30 at The Diamond Horseshoe.
"Churchill"
Great For: Teenage history buffs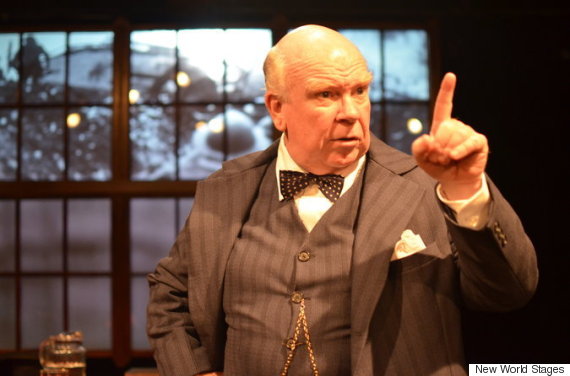 "Churchill" is sort of like watching a kindly old professor enact an impression of the indelible Winston in hopes of reinvigorating his students. In spite of the set, it is far closer to a dramatic lecture than a one-man show. While the history of the great prime minister is well studied, the accent is not. For a general vision of what actor Ronald Keaton's Winston is like, imagine Churchill doing an impression of a Midwestern American doing an impression of himself.
In performances until Sept. 13 at New World Stages.
The Stepfathers
Great For: Stepchildren, but also most human beings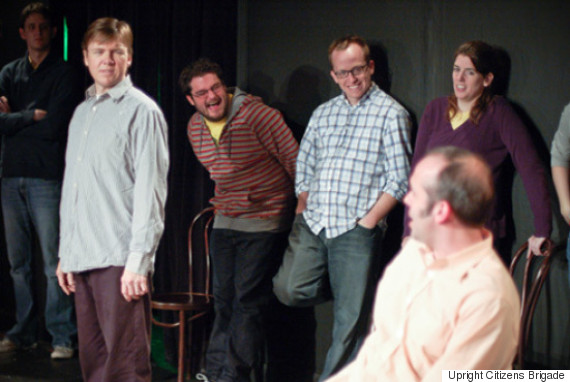 A better example of the Harold does not exist in New York. For those that don't willingly identify as "comedy nerds," the Harold is a form of improv invented by Del Close that threads a narrative through scenes, enacted by a group and inspired by a suggestion from the crowd. Of course, this is far too simple an explanation, like explaining a monarch butterfly's metamorphosis by saying "a worm becomes aesthetically pleasing." But you will understand it all quite clearly in the masterful hands of the troupe that comprises The Stepfathers. The whole thing makes "Whose Line Is It Anyway?" look like child's play.
In performances at Upright Citizens Brigade Theatre.
"Queen for a Day"
Great For: "Sopranos" fans who deign to watch primetime crime drama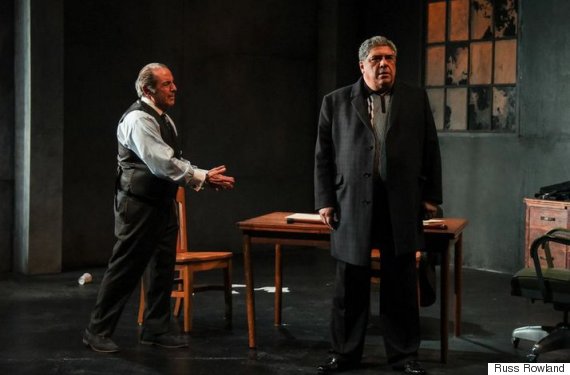 For fans of "The Sopranos," watching Vincent Pastore ("Big Pussy" Bonpensiero) and David Proval (Richie Aprile) on stage is inherently sublime on some level. Yet once you get past the thrill of these actors playing mobsters once again, there are obvious flaws to be seen. For one, it is wholly unclear if "quirky old Italian man" is Proval's character or just what he's like in real life. And while it is fun to see poor Pussy rise to the role of mob boss, he shows up on stage far too late to salvage a play that ultimately feels like an elongated interrogation scene from an Italian-themed episode of "Law & Order."
In performances until July 26 at the Theatre at St. Clements.
"The Glass Menagerie"
Great For: Denzel Washington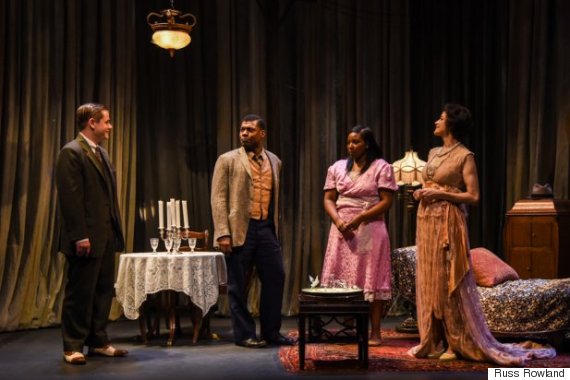 Masterworks Theater Company put on Tennessee Williams' classic play with the mission statement of "igniting" young audiences. Things are certainly updated and reimagined in a more modern theatrical manner, invigorated with an exciting reading of each line. And yet, the central dilemma -- the tragedy of becoming an old maid -- feels out of place amid the updates. Your heart still aches for the helplessly jittery Laura (played by Olivia Washington, daughter of one Denzel) and yet her plight feels lost in time amid the reinvigorated choices of director Chris Scott, as well as the archaic ideas the show contains. This was certainly an ambitious effort, but if Masterworks Theater Company would like to "ignite" their audience, they ought to bring a bit more lighter fluid.
Now in performances at 47th Street Theater.
BEFORE YOU GO
PHOTO GALLERY
20 Most Confusing Performance Art Pieces Of All Time