What do you do when you find an opossum living in your home?
Los Angeles resident Tara McVicar recently discovered one in the closet of what she calls her "indoor/outdoor room" in the YouTube video description.
"This is not a proud moment," she said in the video recorded May 6. "I don't know how he got in and I don't know how to get him out."
McVicar noticed that the opossum was actually living inside a black garbage bag. "He's a bag possum, in my freaking closet."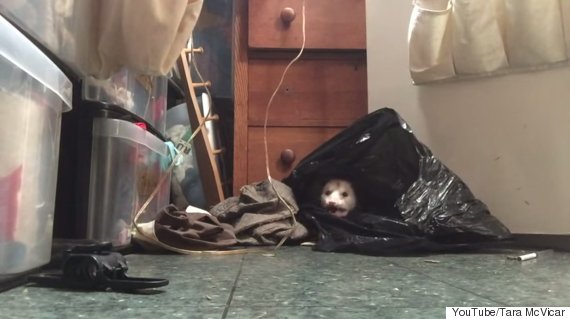 "You're so intriguing!" McVicar said to the creature, as she attempted to shoo the opossum out.
As she quickly learned, opossums will respond with a tough hiss when they feel threatened. But they are only bluffing, and are actually not aggressive animals, according to the Humane Society of the United States. If one does get inside your house, the group recommends opening a door to provide an exit and gently nudging it with a broom if needed.
The broom trick failed to persuade McVicar's guest, and she soon learned that "he" was actually a she. The woman secured the plastic bag with a few of the babies inside and took them to her rabbit hutch outside.
Eventually the mother, with the rest of the babies in tow, walked out of the house.
One last look at the reunited family: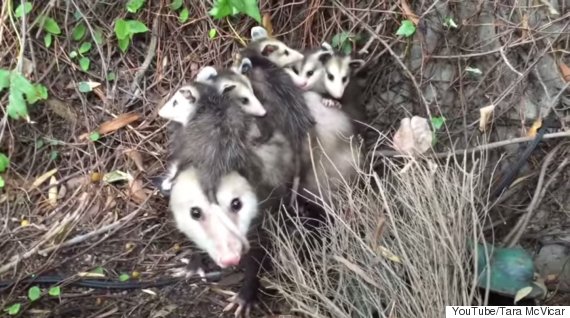 Safe travels!
McVicar did not immediately respond to The Huffington Post's request for comment.
BEFORE YOU GO
PHOTO GALLERY
Wild Animals Who Are Part Of The Family