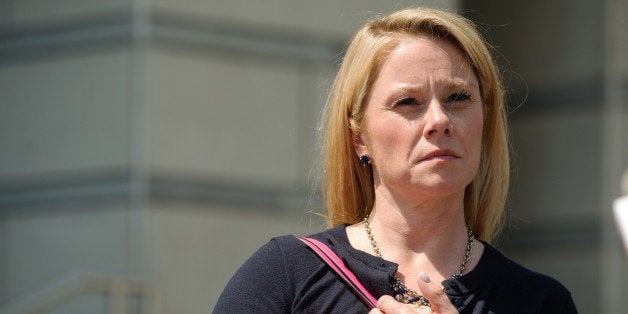 May 19 (Reuters) - A New Jersey federal judge has set a Nov. 16 trial date for Governor Chris Christie's former aide and an ex-ally in the "Bridgegate" scandal.
Christie's former deputy chief of staff Bridget Kelly, as well as Bill Baroni, whom Christie had appointed as the deputy executive director of the Port Authority of New York and New Jersey, are now scheduled to face a jury in the fall, according to a scheduling order on Monday from U.S. District Court Judge Susan Wigenton.
The two pleaded not guilty earlier in May to a nine-count indictment that includes conspiracy and wire fraud.
Christie, a likely 2016 Republican presidential candidate, was not indicted and has said he had nothing to do with the lane closures that jammed traffic for several days in September 2013 on the New Jersey side of the George Washington Bridge into Manhattan.
The gridlock was allegedly an act of political retribution against the mayor of Fort Lee for not endorsing Christie.
David Wildstein, who had been Baroni's top aid at the Port Authority, pleaded guilty and is expected to be a key witness against Kelly and Baroni. The two have said Wildstein is lying about their roles in the supposed scheme.
Wildstein claimed that the lane closures were carefully calculated, covered up with a fake traffic study and held on the first day of school to maximize pain to commuters.
While Christie himself has not been implicated and has said he had no knowledge of the plan, the specter continues to haunt him on the presidential campaign trail. (Reporting by Nate Raymond and Hilary Russ; Editing by Richard Chang)
BEFORE YOU GO
PHOTO GALLERY
Chris Christie