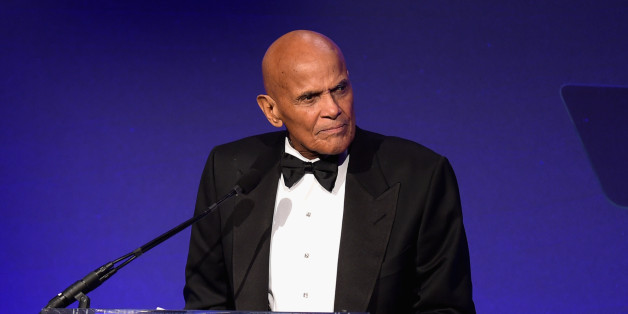 Debate around the definition of the term "thug" resurfaced last month in light of the media's coverage of the unrest in Baltimore, with some referring to the term as "the new n-word."
Last week during a telephone town hall conversation with The Root & the National CARES Mentoring Movement, civil rights activist and entertainer Harry Belafonte spoke at length on America's current issues with regard to race relations, the role that language has historically played in roiling tensions.
"The pain and the anguish of tanks and being called names and being viewed as misfits and discontents and unappreciative of what white America has given us and done for us, that is not a new definition," he said. "It has been there all along. We've been called n****rs from the day we landed on this continent."
"We may not have that in our vocabulary now because the n-word is socially unacceptable as an act of courtesy and politeness. You may not say it, but do you think it? You may not say it, but do you feel it? When you act upon what you feel, if you feel that the n****r does not deserve any humanity. Then what do you say to yourself?"
Belafonte shared his views on the word "thug" joining a number of public figures who have spoken on the topic, including NBA Hall of Famer Charles Barkley and Seattle Seahawks' cornerback Richard Sherman, who previously referred to the usage of word as a "accepted way of calling somebody the n-word."
Listen to more of Harry Belafonte's thoughts here.

BEFORE YOU GO
PHOTO GALLERY
Gwyneth Paltrow And 27 Other People Who Should Never, Ever, Ever Say The N-Word