By the time British forces liberated the Bergen-Belsen concentration camp in 1945, Alfred Hitchcock had already lived in Hollywood for years.
But fiction's master of suspense never forgot the very real horrors back in Europe.
Once denied entry into the British army because of his weight, the filmmaker embraced the chance to help the cause by advising on a Holocaust documentary that would eventually be called, "German Concentration Camps Factual Survey."
"It was his way of doing something for Britain and the war effort even though he was physically unable," Jane Wells, daughter of the film's producer, Sidney Bernstein, told The Huffington Post.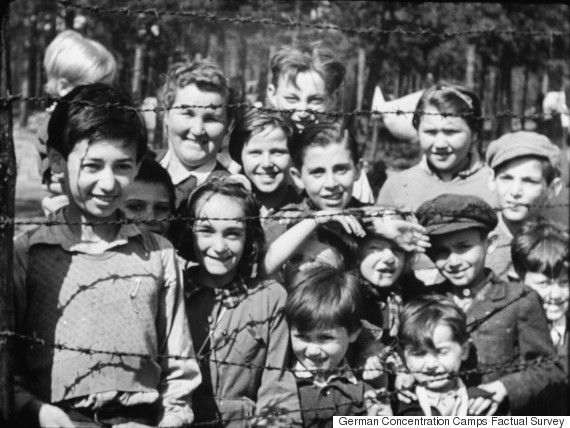 According to Wells, Hitchcock, in his month-long involvement, recommended that wide-angle shots be liberally employed to better show "that nothing was fabricated," and to illustrate "geographically in context how you could have happy villages almost next door to concentration camps."
The film makes its New York City premiere Tuesday at the Museum of Jewish Heritage with the once-lost sixth reel. The latter contains footage of Auschwitz filmed by Soviet camera operators.
The documentary was originally intended to remind German citizens, and prisoners of war, of Nazi atrocities, but was later shelved. Two other Holocaust presentations were circulated at the time, and attitudes on how to reconstruct Germany shifted, according to a release from the Imperial War Museums.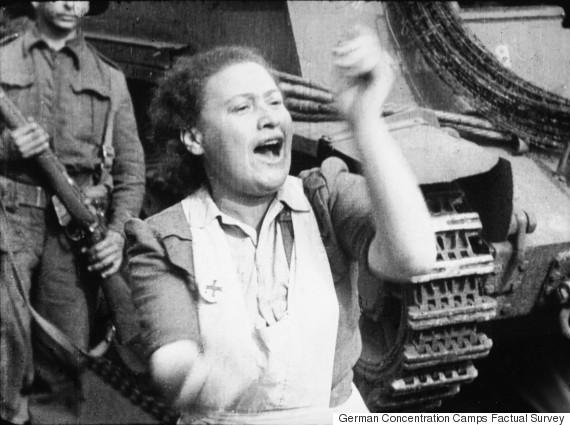 A rough cut of five of the six reels screened in 1945 before the film was relegated to the archives. An unearthed version of the footage screened at the Berlin Film Festival in 1984 as "Memory of the Camps" and aired on PBS in 1985. (Watch below.)
In 2008, the IWM decided to restore the film in its intended entirety. Using a script and shot list as reference, it combed archives for elements of the sixth reel, finding most of them. The digitized finished version debuted at the 2014 Berlin Film Festival, and a documentary on the making of "Factual Survey" called "Night Will Fall" also premiered that year.
Bruce Ratner, the Museum of Jewish Heritage chairman who's also a developer and a minority owner of the Brooklyn Nets, said the sixth reel's footage is critical because Auschwitz carries heavy symbolism for many.
"The specter of brutality of the Nazis, it's inexplicable," he told HuffPost. "The film highlights that. It doesn't go away."
While the documentary serves as powerful testimony with the help of the master filmmaker Hitchcock, Ratner said, "I don't think there's ever a final word on any of this."
BEFORE YOU GO
PHOTO GALLERY
Alfred Hitchcock