Remember playing with Legos as a little kid and dreaming about building a life-size house? Now imagine whatever you were envisioning on steroids, and you've got the new Legoland hotel in Winter Haven, Florida.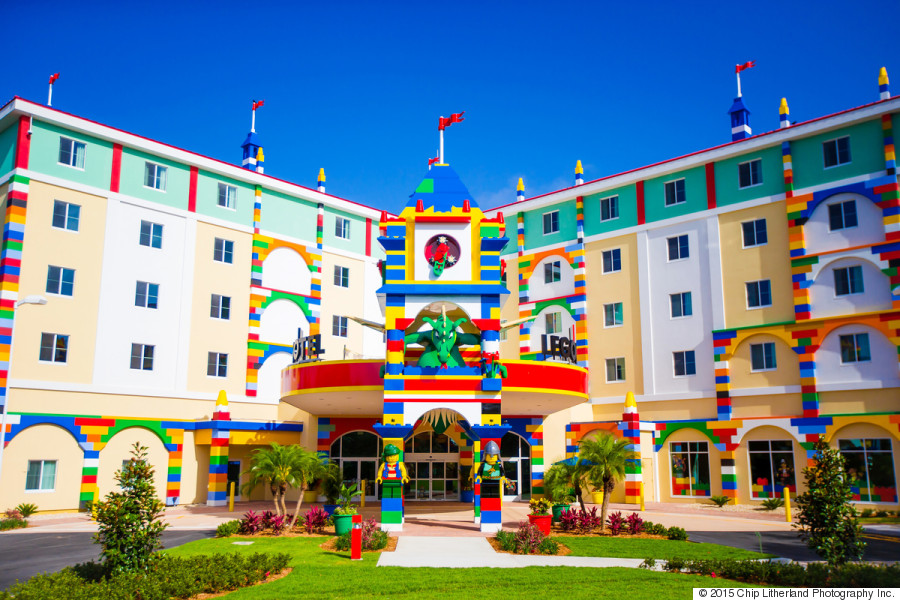 Situated between Tampa and Orlando, the 152-room hotel is located right by the entrance to the Legoland theme park, to which hotel guests get exclusive early access. The rooms are themed according to four popular lines of Lego toys: pirates, kingdom, adventure and friends. Every room is equipped with a bunk area for kids and a separate room with a king-size bed for adults. Regular rooms sleep up to five people, and VIP rooms sleep up to nine.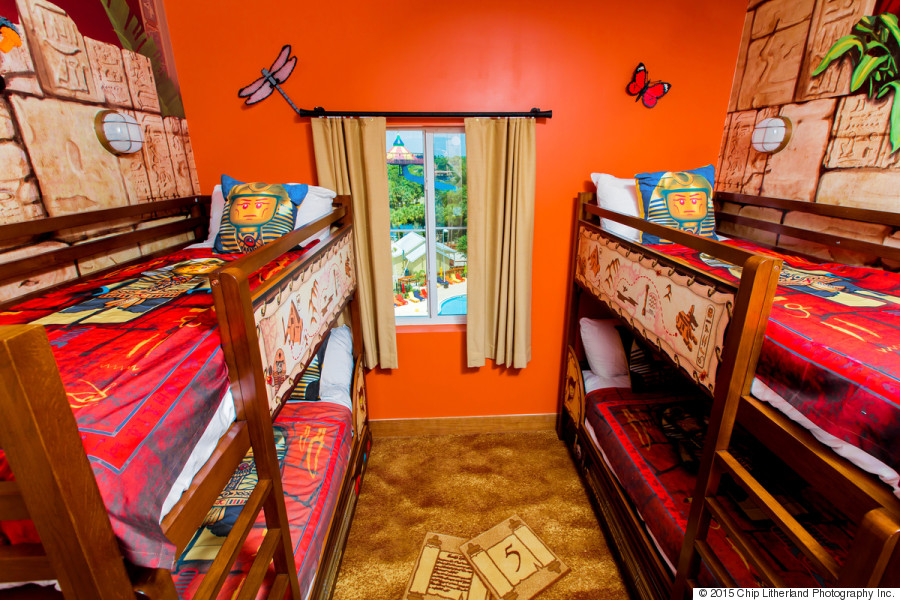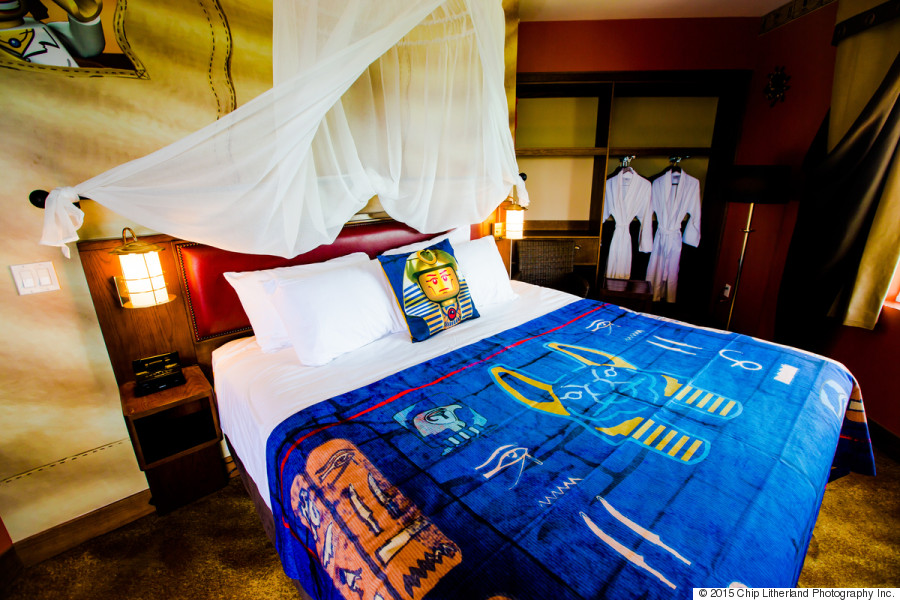 What's more, according to the Los Angeles Times, "Every room comes with Lego models and a scavenger hunt kids can complete to unlock an in-room treasure chest."
When guests aren't building Legos and unlocking treasure chests, the pool is fashioned with floating Lego bricks -- because why wouldn't it be? Everything really IS awesome.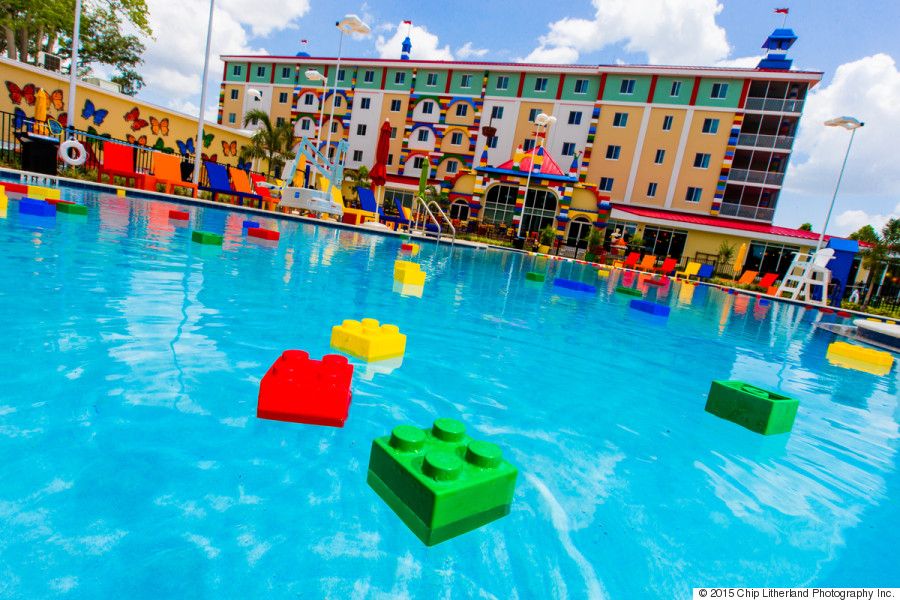 Photo credit: © 2015 Chip Litherland Photography Inc.
The hotel looks like a dream come true for kids. What parents think, on the other hand, is up for debate. If they can find a way to relax amidst all the bright colors and kitsch, they might be able to recall their childhood fantasies of a life-size lego house. Take a closer look below!
PHOTO GALLERY
Legoland Hotel
BEFORE YOU GO
PHOTO GALLERY
California's Legoland Hotel