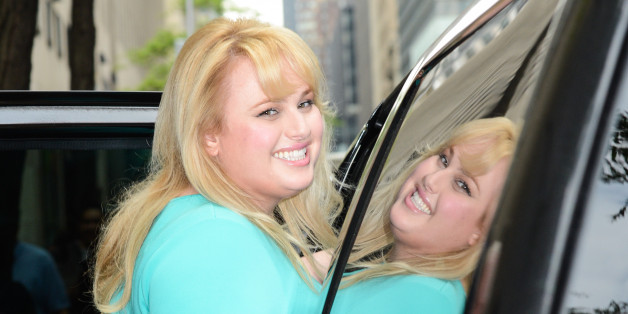 A former classmate of Rebel Wilson's says the actress isn't who she claims to be, and you can guess how seriously the "Pitch Perfect 2" star is taking the allegations.
The classmate told the Australian tabloid Woman's Day that Wilson has been lying about both her name and age, which prompted the star to respond on Twitter on Monday:
OMG I'm actually a 100 year old mermaid formerly known as "CC Chalice" ....thanks shady Australian press for your tall poppy syndrome x

— Rebel Wilson (@RebelWilson) May 18, 2015
Okay but all jokes aside now...my real name is Fat Patricia x

— Rebel Wilson (@RebelWilson) May 18, 2015
The report from Woman's Day alleged that Wilson's real name is Melanie Elizabeth Bownds and that she's actually 36 years old, not 29 as it's believed. Included is a yearbook photo of someone who looks like the actress with the name Melanie Elizabeth Bownds.
Meanwhile, the Sydney Morning Herald reports that business records filed with the Australian Securities and Investment Commission (ASIC) confirm that "Rebel Melanie Elizabeth Wilson" is listed with a birth date of March 2, 1980, which would make her 35 years old.
As for the discrepancies with her name, Wilson previously told The Herald Sun , "At school we went under our middle names usually. I have two -- Melanie Elizabeth -- so I was never under Rebel."

BEFORE YOU GO
PHOTO GALLERY
Celebrities' Real Names