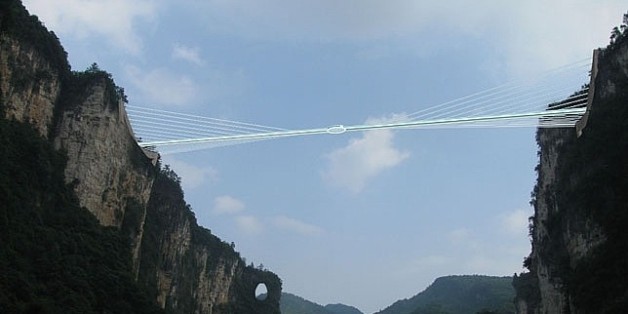 Timid visitors to China will definitely want to miss this tourist attraction. The country's Hunan province is building the world's highest and longest glass-bottom bridge and intends to open it this summer.
The bridge will span a canyon in the Zhangjiajie National Forest Park, some 984 feet (300 meters) above the ground. It will be over a quarter of a mile long (430 meters) and almost 20 feet wide, according to state media.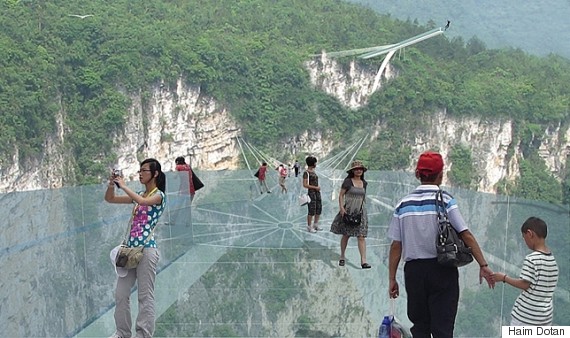 An artist's rendering of the bridge.
The bridge's bravest visitors will also reportedly have access to the world's highest bungee jump.
The bridge was designed by the firm of Israeli architect Haim Dotan. It is expected to hold 800 people, and Dotan hopes it will be used as a runway for fashion shows, according to CNN.
Construction is well underway, according to state media, and officials hope to complete the project by the end of July.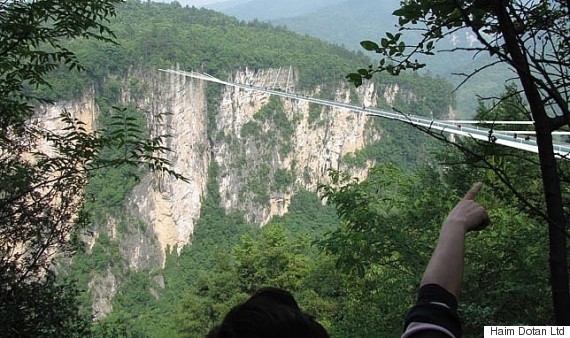 The Zhangjiajie Grand Canyon skywalk bridge will add to a growing number of dizzying tourist attractions in China.
Another glass-bottom bridge over a cliff opened in Hunan province last year, but it's only (well, "only") about 590 feet above the ground. An even scarier tourist attraction opened in 2011: the glass skywalk at Tianmen Mountain in Zhangjiajie, which allows visitors to walk along a 3-foot-wide glass path on the side of a mountain, with a 4,000-foot drop below.
Not to be outdone, a cantilevered glass skywalk opened this year in Longgang National Geological Park in the Chinese city of Chongqing, with a 2,356-foot drop below it. It extends out 16 feet farther than the Grand Canyon Skywalk in Arizona, according to Gizmag.
BEFORE YOU GO
PHOTO GALLERY
The Best Countries For Expats