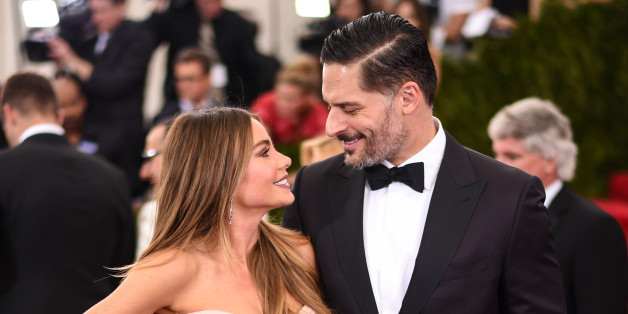 Sofía Vergara says she's open to having a child with fiance Joe Manganiello, as long as it happens "like, now."
The "Modern Family" star spoke to Redbook recently about her relationship with Manganiello and the possibility of a child in the couple's future.
"Joe is younger than me. He's 38. He's never had kids. How am I going to say no?" Vergara, 42, told the magazine. "I tell him if we're going to do this, we have to do it, like, now, because I don't want to be 50 with a baby."
The Colombian star has one child, 22-year-old Manolo González Vergara, who graduated from Emerson College on Monday. Vergara and Manganiello were present at the ceremony, as was Joe González, Manolo's father and Vergara's ex-husband.
Vergara posted several photos of the event on Instagram.
Manganiello, known for his roles in "Magic Mike" and "True Blood," was first spotted with Vergara last July. The two got engaged during a Christmas trip to Hawaii.
Vergara split from former fiance Nick Loeb last May. The two are currently in a legal dispute concerning embryos the couple froze during their relationship. Loeb sued the actress, wrote an op-ed for The New York Times and has spoken to several media outlets in the hopes of being able to bring the embryos to term without Vergara's consent.
In response, the actress addressed the situation on ABC's "Good Morning America" during a press tour for her latest film, "Hot Pursuit."
"I've been working very hard for 20 years to get to this point where I am, enjoying my movie," Vergara said. "I promote all my movies, all my work, but I don't like promoting my private life and I don't understand why this person... I don't want to allow this person to take more advantage of my career and try to promote himself and get press for this."
BEFORE YOU GO
PHOTO GALLERY
Sofia Vergara Rocks Swimsuits