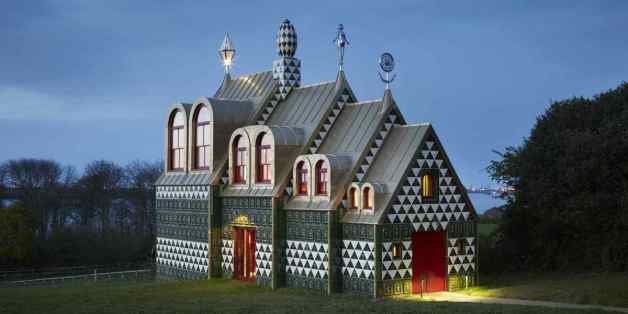 This is just our funky cup of tea.
The house is all kinds of bizarre, but irresistibly cute. Four staggered sections are lined in green-and-white tile with unconventional accents like a motorcycle chandelier, voluptuous clown-like sculpture and massive murals of Julie Cope -- who does not actually exist, if you'll recall.
This is pretty much the trippy, down-the-rabbit-hole wonderland of our dreams.
BEFORE YOU GO
PHOTO GALLERY
The Hummingbird Tiny House