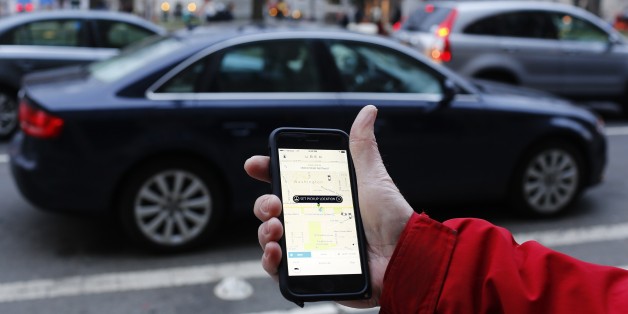 "Tu Uber está llegando."
This is the phrase that will notify users of the new UberESPAÑOL that their ride is arriving, in lieu of the app's emblematic "Your Uber is arriving now" notification. The private car and rideshare company launched the new program on Tuesday, allowing users in six U.S. locations to request Spanish-speaking drivers.
In a blog post, Uber said the service is now available in Chicago, Los Angeles, Orange County, San Diego, Phoenix and Tucson.
"We are always looking at ways to make the app more seamless and user-friendly," Uber spokesperson Tatiana Winograd told NBC News. "And for those in our community who speak Spanish, UberESPAÑOL allows them to connect to drivers who speak Spanish so they can get to where they need to go in the language of their choice."
A company spokesperson told Fusion that Uber created the Spanish-language service after receiving requests for it from both users and drivers. UberESPAÑOL is currently only available with UberX, the service's low-cost option.
As of 2013, there were over 54 million Hispanics in the U.S., about 17 percent of the country's total population, according to the U.S. Census Bureau. Hispanics have an overwhelming presence in southern California, specifically in the Los Angeles county area, where they made up 48.3 percent of the population in 2013.
Uber has not made any announcements about rolling out the program in New York City, where Hispanics make up over 28.6 percent of the population. The company launched in New York City in 2011. Uber cars officially outnumbered the city's iconic yellow taxis as of March, according to The Associated Press. But because yellow cabs tend to have more than one driver and are on the road for longer periods of time, taxi rides continue to outnumber Uber rides in the Big Apple.
BEFORE YOU GO
PHOTO GALLERY
This Is Why Spanish Isn't A 'Foreign Language'