Stoners, rejoice -- cannabis single-serve pods are finally here to elevate your coffee cup wake and bake.
While weed coffee isn't a new concept, a few innovators on the west coast have started making weed-infused pods, Yahoo Business reports. One such coffee pod called Catapult retails for $10 each, or $37 for a pack of 6. It contains 10 milligrams of THC, the compound in marijuana that produces a high.
Uncle Ike's Pot Shop in Seattle, Washington, sells Catapult, which has been on the market since February 2015. Manager Jennifer Lanzador told The Huffington Post via email that drinking the weed-coffee combo "seems to give a kick from the caffeine, but it isn't a jittery feeling because of the THC... You get a nice energetic high," she added.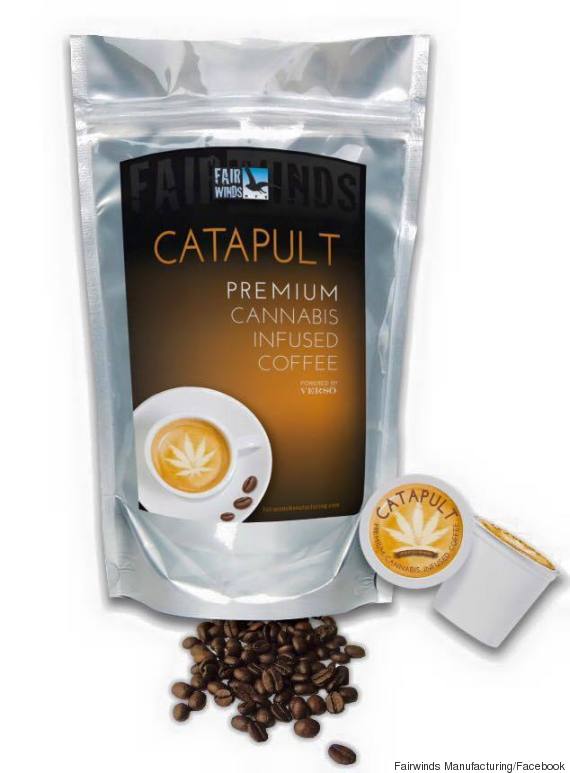 Recreational weed has only been legal in Washington state for just over a year, but it didn't take innovators long to get crafty. A new kind of soda "drinkable" called Legal premiered last June to much fanfare, although a planned cold-brewed coffee version was stymied by the state's refrigeration rules. Packed with 22 milligrams of THC, the soda gives drinkers a slight high.
Coffee and soda aside, the future of weed pairings also looks bright. "Obviously, we will never have gummy bears or lollipops -- the [Liquor Control Board] determined they appeal to children -- but sodas, nuts, chocolates, cookies, lozenges, pretzels, snack mix, even THC pills are being sold and/or developed," Lanzador told HuffPost. "It is a very exciting time for this industry and providing safe ways to ingest THC is a great alternative to smoking."
H/T First We Feast
This article has been updated to note that Legal brand coffee met with regulatory barriers that have prevented production since its debut last summer.
BEFORE YOU GO
PHOTO GALLERY
Weed Edibles