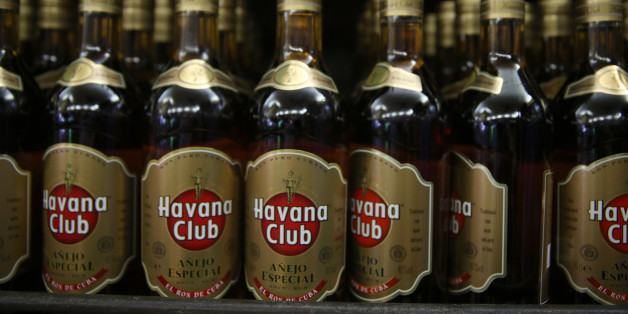 The lifting of the United States' embargo on Cuban imports, which many expect to occur within the next two years, could be great news for American fans of drinks like the mojito.
For the past 53 years, Americans have been unable to get their hands on Cuban rum. Though it doesn't hold quite the allure of Cuban cigars, it was used in the development of the mojito and is still regarded by many bartenders as an excellent choice for any rum-based cocktail and a necessity for a proper mojito.
This week, though, French liquor conglomerate Pernod Ricard announced that it plans to start importing Cuban rum to the American market as soon as the embargo is lifted. Pernod Ricard co-owns (with the Cuban government) the distillery that makes the famed Havana Club rum, and already sells it in many countries other than the United States.
If and when Pernod Ricard does get the go-ahead to start selling Cuban rum in America, however, the company won't be able to call it Havana Club. In 1994, Bacardi purchased the Havana Club trademark from the family that started the company but fled Cuba after the revolution. Years of legal battles in American courts ended up affirming the company's right to use that name for its own rum. Since then, Bacardi has been selling rum distilled in Puerto Rico under the brand Havana Club in five states.
For that reason, Pernod Ricard will sell the rum it elsewhere calls Havana Club under the name Havanista. The company currently sells four million cases of Havana Club rum a year, and its chief executive told Reuters he hopes to sell 1.7 million more in America once the embargo is lifted.
BEFORE YOU GO
PHOTO GALLERY
Mojito Taste Test