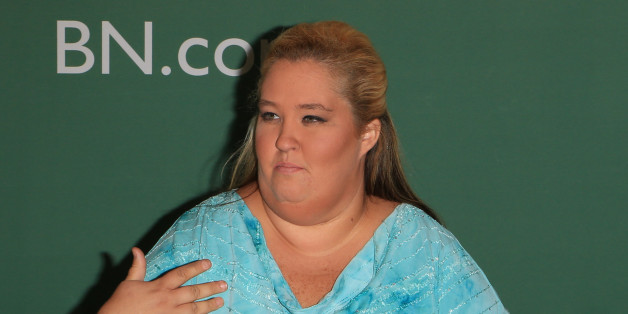 Former "Here Comes Honey Boo Boo" star "Mama June" Shannon is steaming mad that TLC has yet to cancel "19 Kids and Counting" after tabloid reports of Josh Duggar's child molestation scandal proved to be true.
Shannon told TMZ that she is prepared to sue the network that aired and canceled her own reality show if the network doesn't act quickly. TLC canceled "Here Comes Honey Boo Boo" in October 2014 after it was reported that Shannon was dating convicted child molester Mark McDaniel, whom, it later came out, molested her own daughter, Anna Cardwell, when she was 8 years old.
Shannon's argument is that she never abused anyone and McDaniel never appeared on her show, yet Josh Duggar, who is a central figure on the Duggar's reality series, apologized on Thursday, writing on Facebook that he, "acted inexcusably for which I am extremely sorry and deeply regret."
Shannon told the website the cancelation cost her hundreds of thousands of dollars, and believes that if the Duggar family gets to stay on air, the network owes her money because they aren't being consistent or fair.
"I read that the Duggar family said, this happening with their son brought them closer to God and each other. So they're saying it's ok to have family touch time? Hell no," she told TMZ.
TLC declined to comment to The Huffington Post regarding Shannon's threats to sue and any plans to cancel "19 Kids and Counting."
BEFORE YOU GO
PHOTO GALLERY
Honey Boo Boo