A Florida judge may throw the book at twin brothers accused of throwing bricks at each other.
Michael and James Remelius, both 52, were arrested Tuesday night after the two started arguing with each other in the front yard of an Orange City home, according to the Florida Sun-Sentinel.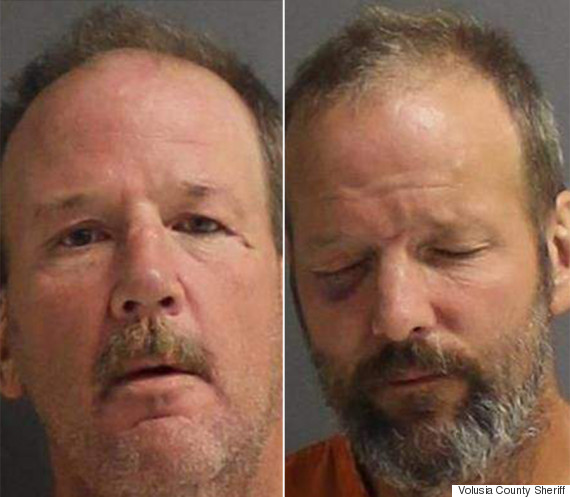 The argument got doubly heated when Michael threatened to throw a brick at his brother, causing James to grab a brick in response.
Michael threw his brick, causing a small cut on his brother's leg. James countered and struck Michael in the right eye, which was soon bloody and swollen, the Daytona Beach News-Journal reports.
Both brothers were charged with aggravated battery and taken to Volusia County Branch Jail.
Although the twins are identical, they are not alike as far as the Volusia County Jail is concerned. James has been arrested twice since 2010. Michael has been taken into custody 20 times since 2005.
BEFORE YOU GO
PHOTO GALLERY
Unforgettable Mug Shots