Golfers in Branson, Missouri, have some extra hazards to contend with after four sinkholes swallowed part of the Top of the Rock Golf Course on Friday.
The largest of the sinkholes abuts a pond on the course and is approximately 70 feet wide and 35 feet deep. According to KOLR10 News, a second hole measures 18 feet deep, while the other two are a (comparatively) smaller four feet deep.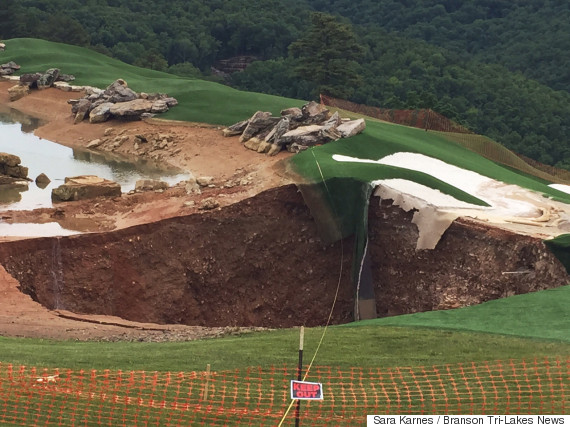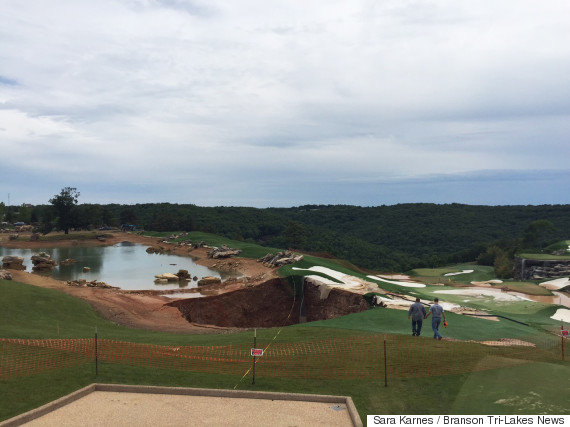 While the unexpected addition of extra holes to the course has forced staff to close the driving range, which sits next to the pond, Branson Tri-Lakes News reports that the rest of the area remains open for business.
Officials from the Missouri Department of Natural Resources and geological engineers are reportedly monitoring the situation.
BEFORE YOU GO
PHOTO GALLERY
Gigantic Sinkholes