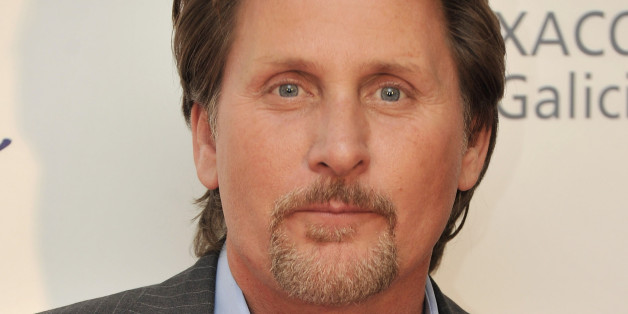 For many of us, Emilio Estevez isn't just Emilio Estevez, son of Martin Sheen, brother of Charlie Sheen or distinguished member of the '80s Brat Pack.
No, above all of that, he is, and forever will be, Gordon Bombay -- as in, the reluctant coach of the greatest hockey team to ever (fictionally) exist, The Mighty Ducks.
Well, turns out the real-life NHL team, the Anaheim Ducks (which was created and named in 1993 following the success of the 1992 film), are doing pretty, pretty good as well.
The Anaheim Ducks won in a stunning 5-4 overtime victory against the Chicago Blackhawks during Monday's Game 5 of the Western Conference finals. Two goals came from Chicago's Jonathan Toews within 72 seconds during the third period, leading to the overtime. Although Toews is a Blackhawk, we think even Charlie Conway would be proud.
Ahead of the game, they got a little "Flying V"-style love from Estevez Coach Bombay.
GO GET 'EM TONIGHT DUCKS!!! @AnaheimDucks#GordonBombay

— Emilio Estevez (@EMILIOTHEWAY) May 26, 2015
And of course after they win? A classic "Quack" chant.
DUCKS: 4!!!!!! HAWKS....two.....QUACK! QUACK! QUACK! @AnaheimDucks @NHL

— Emilio Estevez (@EMILIOTHEWAY) May 26, 2015
But where have we seen a Ducks-Hawks rivalry play out before? OH, THAT'S RIGHT.
Wow.

"The Mighty Ducks" predicted the Ducks - Blackhawks series back in 1992! (Via @takenoyujin) pic.twitter.com/v40j7syZmz

— CBS Sports (@CBSSports) May 11, 2015
Now leading the series 3-2, the Ducks will faceoff against the Blackhawks in Game 6 on Wednesday. We can only hope for some Averman-level trash talking: