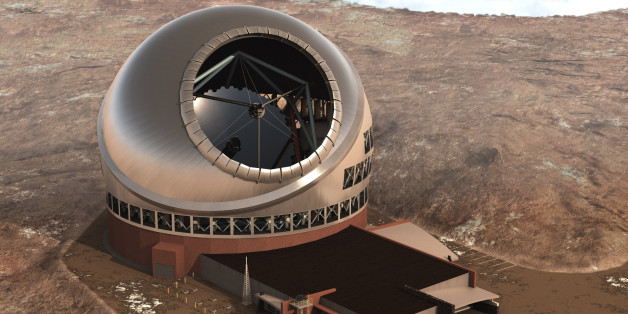 Hawaii Gov. David Ige announced his support for building the Thirty Meter Telescope on Mauna Kea on Tuesday, saying the project has the right to proceed.
"I do not doubt that they did more than any previous telescope project to be a good neighbor," he said during a press conference at the Capitol.
Protests against the planned observatory on Mauna Kea, which is considered a sacred mountain by many Native Hawaiians, forced construction to come to a standstill last month after dozens of people were arrested blocking construction vehicles.
While he said the TMT has the right to proceed, Ige announced that he is asking the University of Hawaii to legally promise that this is the last area on Mauna Kea where a telescope could be built, as well as decommission at least one-fourth of the telescopes on the mountain by the time the TMT is built.
He will create a new Mauna Kea Cultural Council to advise the state Department of Land and Natural Resources and review all leases and lease renewals. He said support for the TMT will not be a prerequisite for serving on the council.
Ige also wants UH to return over 10,000 acres to the DLNR that aren't being used for the observatories, and to substantially reduce its lease extension request.
"The University of Hawaii must do a better job in its stewardship of the mountain," he said, adding that the state has in many ways failed Mauna Kea.
He said the university must be forthright in accepting the need to do a better job, as well as re-starting the environmental impact assessment for its application for a lease extension, including a full cultural impact analysis.
The governor said that the pursuit of science on the mountain has gotten in the way of the cultural experience, and the state must restore the balance.
"From my own personal experience on the mountain, with all the noise and crowding, I could not feel the same feeling that I felt on the summit 20 years ago," Ige said of his recent visit to Mauna Kea.
BEFORE YOU GO
PHOTO GALLERY
#WeAreMaunaKea