Lynn Rubin, founder of "You TELL Me Stories" and expert in the field of childhood learning disabilities, stopped by Mondays with Marlo to talk about her non-profit initiative for children with learning disabilities and how it can help improve any child's read aloud technique in the classroom. Watch the videos above for more tips from Dr. Soifer and Lynn Rubin and don't forget to submit your questions to Facebook for our future guests on Mondays with Marlo.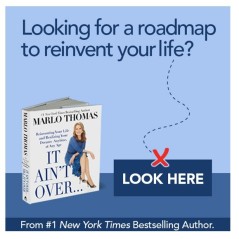 Add Marlo On Facebook:
Follow Marlo on Twitter:
Sign up to receive my email newsletter each week - It will keep you up-to-date on upcoming articles, Mondays with Marlo guests, videos, and more!