ADHD overdiagnosis is a hot topic in the media today.Dr. Lydia Soifer and Lynn Rubin, experts in the field of childhood learning disabilities, stopped by Mondays with Marlo to set the record straight on the diagnosis of ADHD and whether or not we are overly diagnosing our children with this learning disability. Watch the video above for the best educational resources from Dr. Soifer and Lynn Rubin and don't forget to submit your questions to Facebook for our future guests on Mondays with Marlo.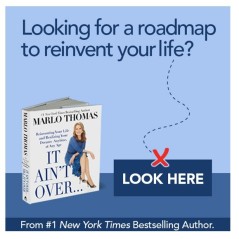 Add Marlo On Facebook:
Follow Marlo on Twitter:
Sign up to receive my email newsletter each week - It will keep you up-to-date on upcoming articles, Mondays with Marlo guests, videos, and more!