Nude beaches are like a box of chocolates: You never know WHAT you're gonna get. Long, sandy swaths of land draw huge crowds, but nude beaches can also take the form of small, secluded parks where nudity isn't technically legal, but it's still embraced.
Disclaimer: Not everyone at a nude beach is always going to be nude. But at a nude beach, you're guaranteed to experience nature in all its wild splendor. We analyzed lists from locals, pored through pages of photos and (skinny) dipped into our own nude beach archives to determine the best places to bare it all. Here are some of the topless top nude beaches in America, Europe and beyond:
1. Paradise Beach, Greece
Nudists flock to this beach on the island of Mykonos. And that's a good thing, because there's LOTS of partying to be done.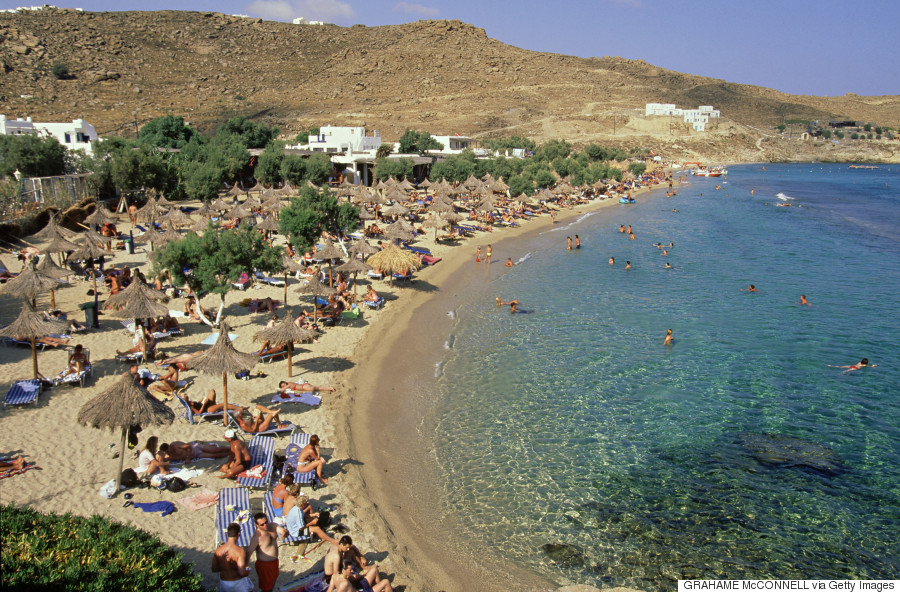 2. Little Beach, Hawaii
At this island gem, you can boogie board, surf or simply take in the beautiful Hawaiian bodies, er, nature. Rumor has it there's a Sunday drum circle.
3. Valalta, Croatia
You might call this the Four Seasons of nudism: it's a tricked-out naturist camp on the coast, complete with bungalows and a marina for (naked) boating.
4. Black's Beach, California
Ever seen naked scuba diving? You will here.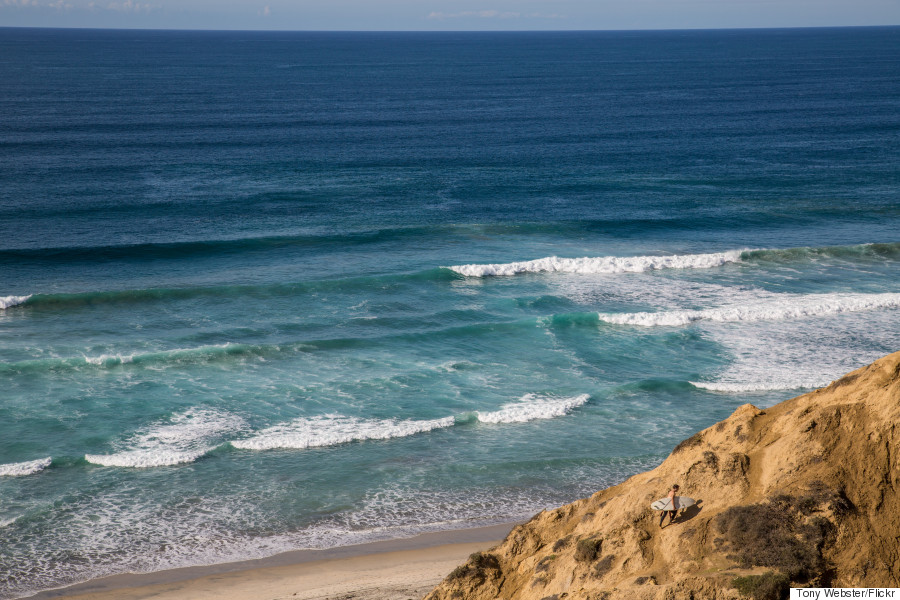 5. Denny-Blaine Park, Washington
This tiny waterfront park isn't officially a naturist spot, but plenty of "buck naked" visitors come anyway to make their own little nudist escape. Points for creativity!
6. Grande Saline Beach, St. Barts
The turquoise-blue water isn't exclusively for nudes, but you'll see a few plus some Hollywood types, too.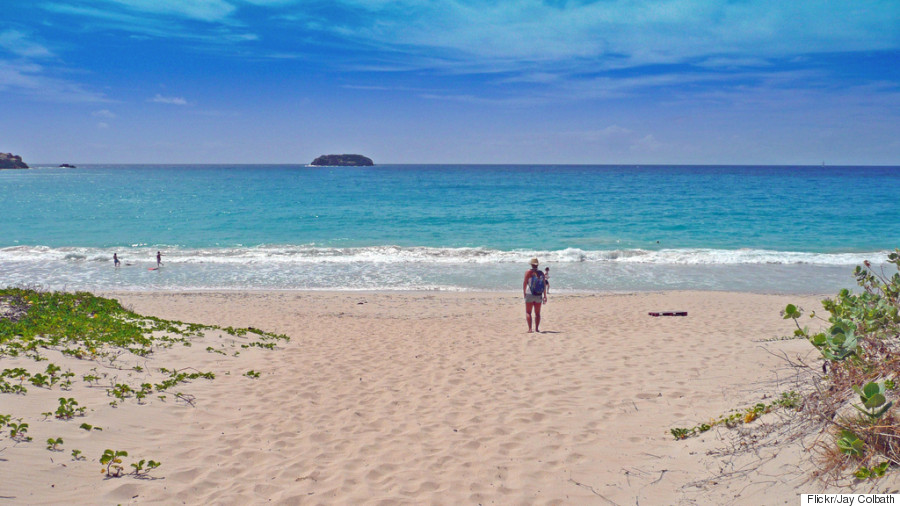 7. Playa El Torn, Spain
"Wild surroundings" make this rocky, secluded beach a beautiful place to bare it all.
8. Wreck Beach, Canada
This ultra-long beach hosts annual swim nights, skinny dip days and a "Bare Buns Run." Oh, Canada!
9. Praia do Pinho, Brazil
Ladies, consider this beach your training ground: Unaccompanied men aren't allowed on the sand unless they have special naturist permission, Yahoo reports.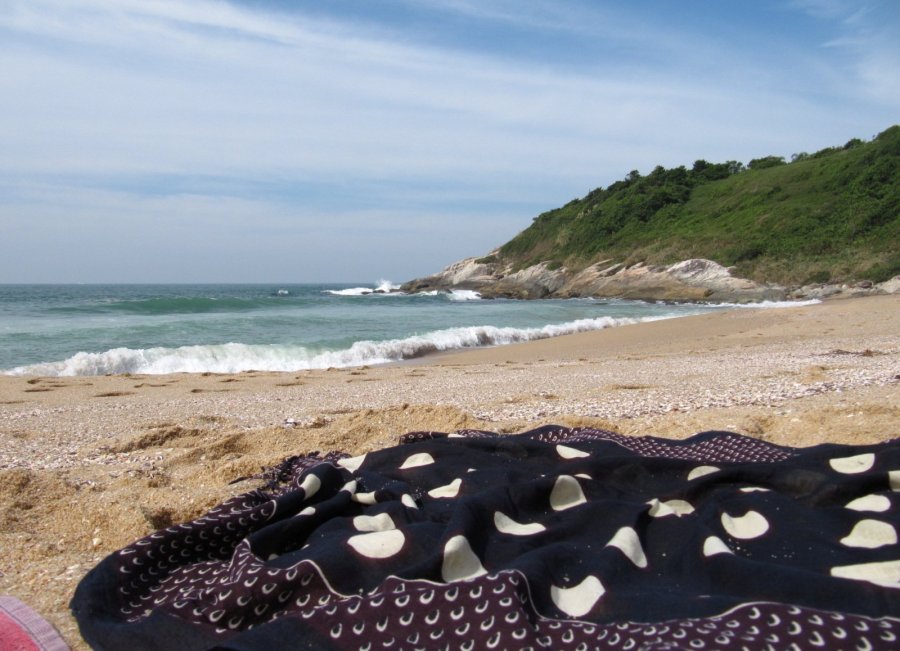 10. CHM Montalivet, France
At this family-friendly resort, nudists of all ages sleep in tents, surf in the ocean and frolic in the buff. Bonjour, boobies!
11. Secret Cove, Nevada
Lake Tahoe's extra-blue water welcomes you here... and so does the local "beach mayor," Dennis.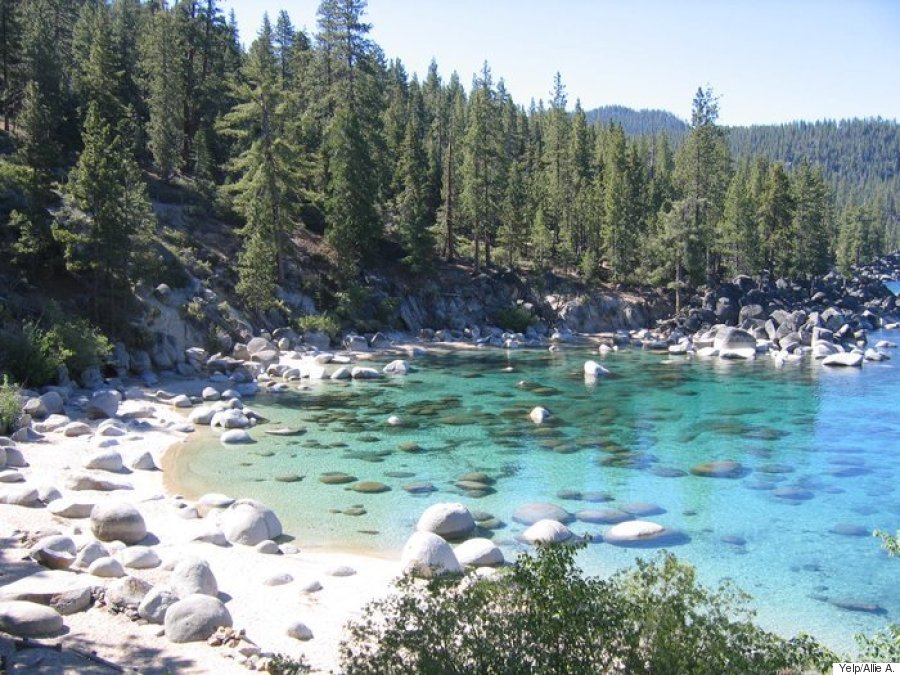 12. Cala Balmins, Spain
Plenty of coves and caves make good hiding places for more modest types. It's popular with gay sunbathers, too.
13. Samurai Beach, Australia
Who wouldn't want to be naked on the beautiful Australian coast? This wide, sandy spot has campgrounds and hosts nude picnics.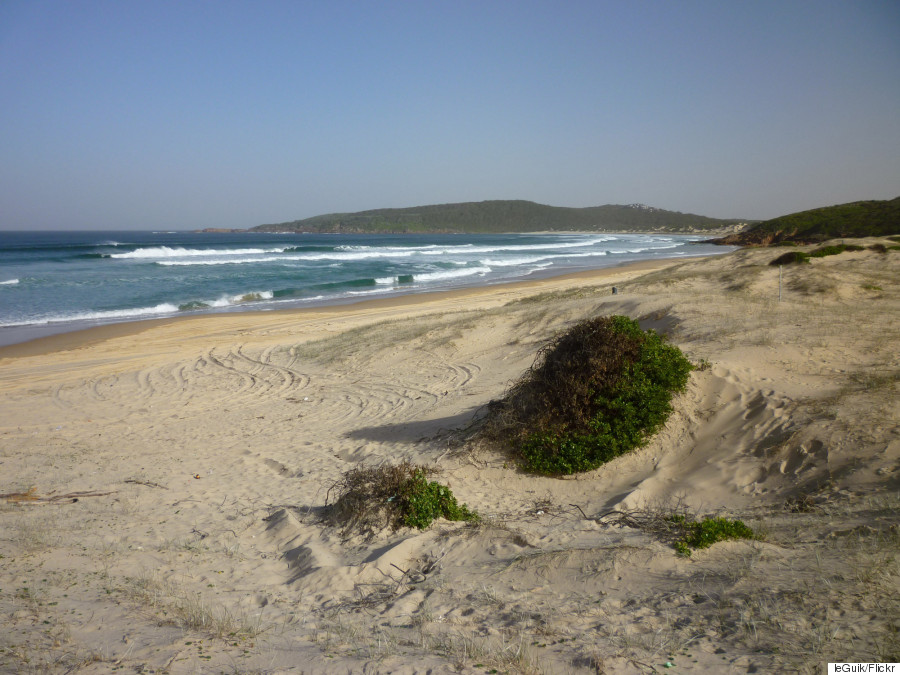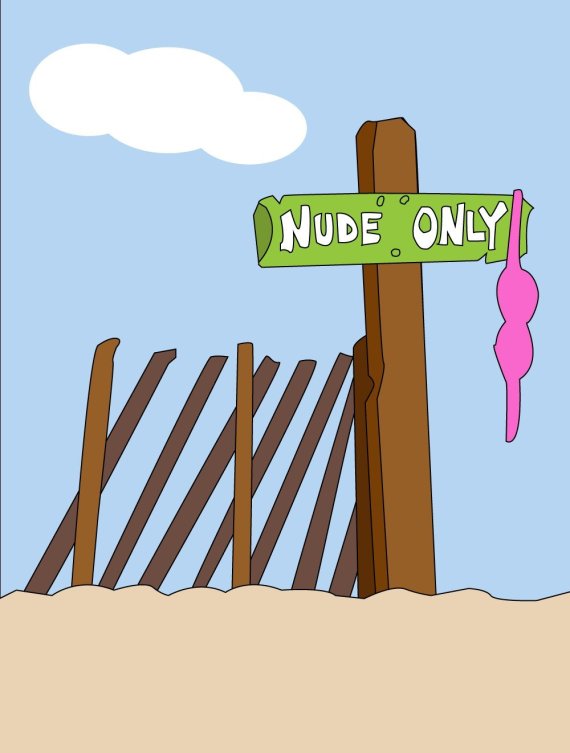 (Image by Jason St. Angelo and Tiara Chiaramonte)
BEFORE YOU GO
PHOTO GALLERY
The Best Nude Beaches For Baring Your Bod