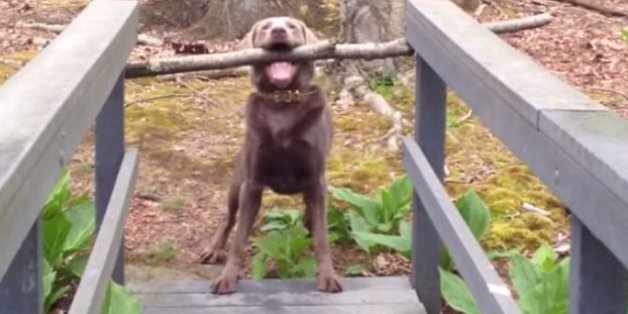 Sometimes, life seems impossible.
Faced with apparently insurmountable obstacles, it's easy to feel like you'll never be able to go forward, to move on in your life and get to where you really want to be.
In times like those, just think of resolute Theo and his big ol' stick:
If Theo can do it, so can you.
If you can't get enough of canines being challenged by big sticks, go over here to watch our roundup of adorable four-legged problem-solvers.
Contact The Author
BEFORE YOU GO