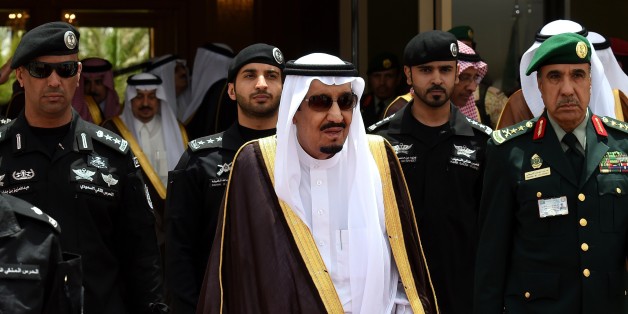 Saudi Arabia's implementation of the death penalty has skyrocketed this year, and rights groups are worried about the surge of capital punishment under King Salman bin Abdul-Aziz Al Saud. The nation killed its 88th prisoner on Tuesday, which puts it on pace to nearly double last year's total number of executions by the end of 2015, according to a tally by Agence France Presse.
The 2015 total is high for Saudi Arabia, which along with China, Iran, Iraq and the United States ranks among the countries with the most executions each year. Amnesty International estimates the Saudi government executed at least 90 people last year, while Agence France Presse counts 87 killed. The 2014 totals were also up from the preceding year, which recorded over 79 executions, according to Amnesty.
Most of the executions this year have been carried out under King Salman, who ascended to the throne after the death of former King Abdullah in late January.
According to Philip Luther of Amnesty International, the unprecedented wave of executions at the beginning of Salman's reign shows the use of the death penalty is thriving in the kingdom.
Saudi Arabia adheres to a strict interpretation of Islamic law that hands out death sentences, often by beheading, for a range of crimes including adultery, apostasy and even sorcery. Murder and drug crime convictions account for the lion's share of capital punishment in the nation, according to Agence France Presse.
The country indeed shows little sign of easing its commitment to the death penalty any time soon, earlier this month posting job openings for eight new executioners.
Shortly before Salman took power, a secretly filmed video renewed the controversy over capital punishment in the country. Human rights activists posted footage of the execution of a female prisoner on Jan. 12. The woman was convicted of murder, but the footage showed her professing her innocence before being killed in a graphic scene.