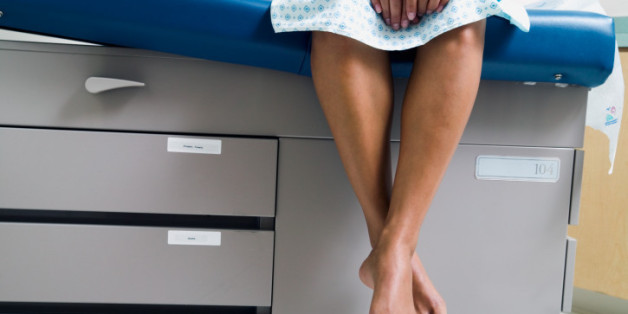 Heart failure patients should also be screened for depression by their doctors, according to a new small study.
Researchers found that heart patients who experienced moderate to severe depression faced a risk of mortality five times higher than other patients. The findings were presented this month at the annual meeting of the Heart Failure Association of the European Society of Cardiology.
For the study, researchers administered a standardized anxiety and depression questionnaire to 154 patients in order to determine mental health risks. Those who displayed signs of moderate to severe depression were more likely to have died in the 300 days that followed the assessment. Patients who were not classified as depressed according to their questionnaire results had an 80 percent lower risk of death, the study found.
"Our research clearly shows a strong association between depression and risk of death in the year after discharge from hospital," lead study researcher John Cleland, a professor of cardiology at Imperial College London and the University of Hull, said in a statement. "Recognition and management of depression may reduce mortality for patients with heart failure. More research is needed to find out what clinicians and patients themselves can do to manage depression. Better treatments for heart failure, co-morbidities as well as depression itself may be required."
While depression and heart problems have been linked in the past, the study authors told the BBC that the new data could help further inform future studies that look at the bigger picture of how the two conditions potentially work in tandem. It's likely that other factors come into play. People with depression may not feel the drive to take their medication or seek help in a timely fashion, researchers said, and previous research has found that depression may negatively influence overall physical and mental well-being, which may exacerbate heart disease symptoms or increase the risk of developing it.
The new study, while small, is a scary example of the physical effects mental illness may have on the body. Depression affects nearly 350 million people globally, according to the World Health Organization. Those who have been diagnosed with the disorder can experience physical symptoms, which include everything from headaches to indigestion.
Experts stress that if you're experiencing depressive symptoms -- including any physical ones -- you should seek treatment to help manage the illness.
"Unfortunately, in health care, we tend to split the mind and body sometimes," Dr. John F. Greden, executive director of the University of Michigan Comprehensive Depression Center, told HuffPost last year. "So if someone complains of their physical symptoms ... that's what clinicians tend to target. So, that preponderance of physical symptoms for people who also have the mood symptoms sometimes tends to overwhelm the underlying cause. But [the symptoms] go together. They hold hands. They're all part of the same syndrome."
___________________
If you -- or someone you know -- need help, please call 1-800-273-8255 for the National Suicide Prevention Lifeline. If you are outside of the U.S., please visit the International Association for Suicide Prevention for a database of international resources.
___________________
If you have a story about living with mental illness that you'd like to share with HuffPost readers, email us at strongertogether@huffingtonpost.com. Please be sure to include your name and phone number.
BEFORE YOU GO
PHOTO GALLERY
12 Surprising Causes Of Depression