White posters have been distributed all over São Paulo, Brazil -- and each one contains a drop of HIV-positive blood.
The campaign is thanks to the advertising wizards at Ogilvy Brazil, who partnered with the organization Life Support Group (GIV) to educate and break down stigma surrounding HIV. And if the video above is any indication, it certainly seems like São Paulo residents got the message.
"My measurements are 40 by 60 centimeters. I was printed on high brightness paper. And my weight is 250 grams. I'm just like any other poster," the text reads. "Except for one thing: I'm HIV positive. It's exactly what you've just read. I'm living with the virus. At this point you may be taking a step back, wondering if I offer any danger."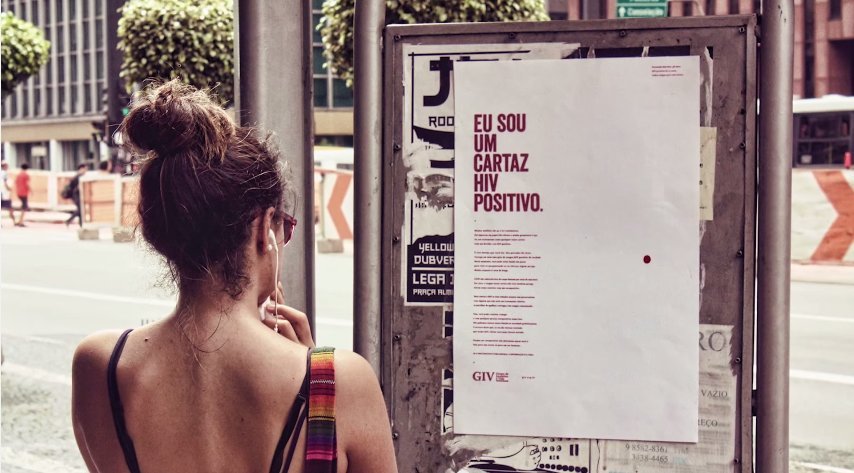 The answer, of course, is that the posters don't offer any danger at all, because HIV can't survive for long outside the human body.
Sadly, most people don't know that, and those living with HIV have faced stigma. One campaign participant admitted to feeling "like a bomb" growing up: "If my nose started to bleed, my whole school stopped," she said.
"The poster humanizes the problem and brings people together for the cause, showing that it's possible to live in a prejudice-free society," said Ogilvy Brazil's chief creative officer Aricio Fortes, according to AgencySpy. "And this thought is supported by the emotive reactions from people on the streets who read the poster and sympathized with it."
HIV-positive blood has previously been used to educate people about HIV and reduce stigma. In April, Vangardist, a German men's magazine, printed some copies of its magazine with ink infused with HIV-positive blood.
It's certainly a powerful tactic, if you ask us.
H/T Upworthy
BEFORE YOU GO
PHOTO GALLERY
World AIDS Day 2014