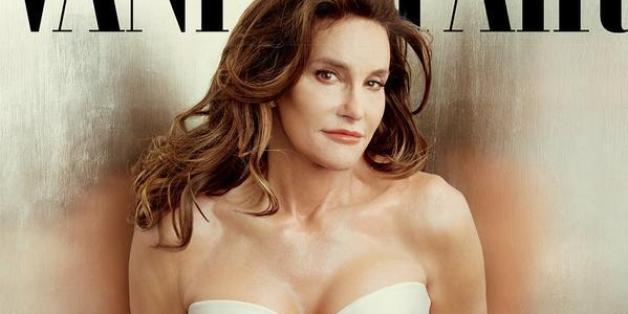 UPDATE: Caitlyn Jenner just broke President Obama's Twitter record.
Within only four hours of sending her first tweet on Monday afternoon, Jenner has surpassed one million followers. The fastest-growing Twitter record was previously held by the POTUS when he gained one million followers in under five hours on May 18. According to Twitter, there have been over 1.5 million tweets about the Olympian since her first tweet, including comments of support and celebration from her family and celebrities.
EARLIER: Caitlyn Jenner, formerly Bruce Jenner, debuted her true self on the cover of Vanity Fair on Monday, and now, she's on Twitter.
Her first tweet was of her Vanity Fair cover, followed by a message to her increasingly growing number of followers -- she had over 60 thousand just 30 minutes after her first tweet. In her second tweet, Caitlyn Jenner wrote that she can't wait for the world to get to know her.
I'm so happy after such a long struggle to be living my true self. Welcome to the world Caitlyn. Can't wait for you to get to know her/me.

— Caitlyn Jenner (@Caitlyn_Jenner) June 1, 2015
In April, Jenner came out as transgender during ABC's "20/20" sit-down interview with Diane Sawyer. During a two-part special of "Keeping Up with the Kardashians" in May, Jenner opened up about the emotional and often difficult journey she's shared with her family during her transition.
On Monday, Jenner's daughter Kendall commented on the Vanity Fair cover on her Instagram and on Twitter.
be free now pretty bird.

— Kendall Jenner (@KendallJenner) June 1, 2015
Now, the former Olympian has debuted her authentic self to the world in Annie Leibovitz's photo shoot for Vanity Fair. More of her journey can be seen on the eight-part docuseries about her new life, premiering on July 26, at 9 p.m. on E!.
UPDATE: Jenner has also joined Facebook.
BEFORE YOU GO
PHOTO GALLERY
The Kardashians