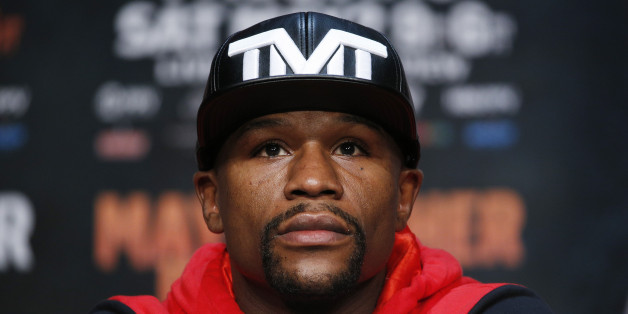 Floyd Mayweather, known physical abuser of the women he purportedly loves, appears to also enjoy threatening to publicly humiliate them.
TMZ Sports has obtained court filings by Mayweather's former fiancée, Shantel Jackson, that provide a detailed look into the psychological torture the boxer allegedly inflicts on women.
In particular, we can see at least the second instance of Mayweather reportedly threatening to leak embarrassing information about Jackson onto the Internet.
"[Floyd] threatened that if I didn't take down the photo of me and Nelly, he would post 'naked photos' of me on social media," she said in the court filings.
"I got nasty videos too that I can put on Instagram and twitter," Mayweather also allegedly wrote in a text provided in the court documents, as well.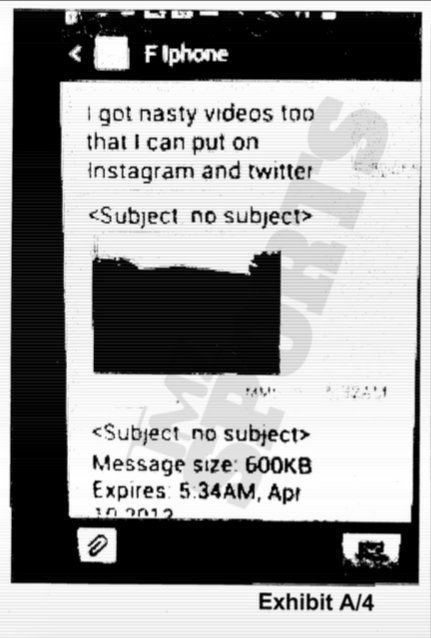 One of many threatening texts Mayweather allegedly sent his former fiance. (Source: TMZ Sports)
Believe it or not, the threat to leak "nasty videos" and "naked photos" appears to have been part of a larger campaign by Mayweather to bring Jackson back into his good graces. Mayweather has tried multiple times to convince Jackson to get back together with him after they broke off their marriage plans and supposedly permanently ended their relationship last year.
While Mayweather never made good on his threat to post nude photos of Jackson, he did embarrass her in a comparably horrifying manner. In 2014, the wealthy boxer posted a photo on Facebook of Jackson's sonogram and revealed she had an abortion, citing it as the "real reason" for the couple's breakup.
Floyd Mayeather says he broke up w his ex b/c she got an abortion & posted a photo. Idk what's wrong w/ him! pic.twitter.com/P636yECeeg

— Tiarra Norcross (@TiarraNorcross) May 1, 2014
A screenshot of the Facebook post. (Source: Facebook)
Other potential reasons for the breakup include Mayweather allegedly physically abusing her and pointing a gun at her, then asking, "Which toe do you want me to shoot?" Jackson is now suing Mayweather for things like assault, battery, defamation, invasion of privacy and harassment, according to TMZ Sports.
Mayweather has been found guilty of physically abusing four women during his lifetime. While it's unclear how much he made during his recent fight with Manny Pacquiao, he flashed what was supposedly a $100 million check on live TV after the bout, a result of us paying to watch him.
BEFORE YOU GO
PHOTO GALLERY
Amazing Sports Photos