It was a pleasure to have Wall Street Journal Tech Columnist Joanna Stern stop by Mondays with Marlo to talk about all the latest technology and gadgets. Battery life for your phone is important, especially if you're constantly on the go. Joanna, who was at 40% battery by the time she got to the show, gave us some of her extremely helpful tips for conserving battery like reducing screen brightness and closing out apps as a way to keep your battery alive and lasting longer. For more of Joanna's helpful tech tips, view the videos above. Don't forget to like us on Facebook and to submit all of your questions to Mondays with Marlo for our future guests!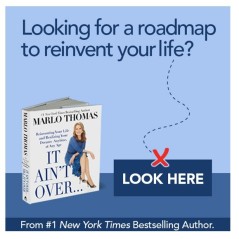 Add Marlo On Facebook:
Follow Marlo on Twitter:
Sign up to receive my email newsletter each week - It will keep you up-to-date on upcoming articles, Mondays with Marlo guests, videos, and more!