Paris' famous "love locks" bridge is no more.
In recent years, as a symbol of the permanence of their relationships, hundreds of thousands of couples from all over the world have attached padlocks to the city's Pont des Arts, tossing the keys into the river Seine. But officials have said the padlocks, which weigh a whopping 45 tons in total, are damaging the historic bridge as well as posing a danger to visitors. Last summer, a section of the bridge's fencing collapsed under the weight of the locks.
On Monday, city workers began taking apart the bridge's panels, which will reportedly be replaced with plexiglass. "It's the end of the padlocks," said Paris' Deputy Mayor Bruno Julliard, according to the BBC.
Take a look at photos below that show the dismantling of the famous Parisian landmark: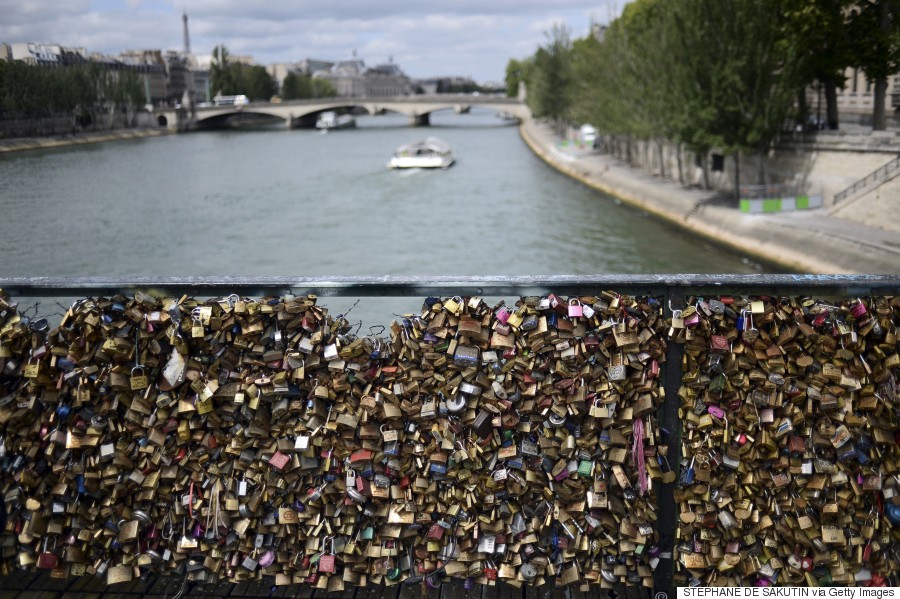 The locks are so numerous that they completely cover the bridge's sides. (Photo: STEPHANE DE SAKUTIN/AFP/Getty Images)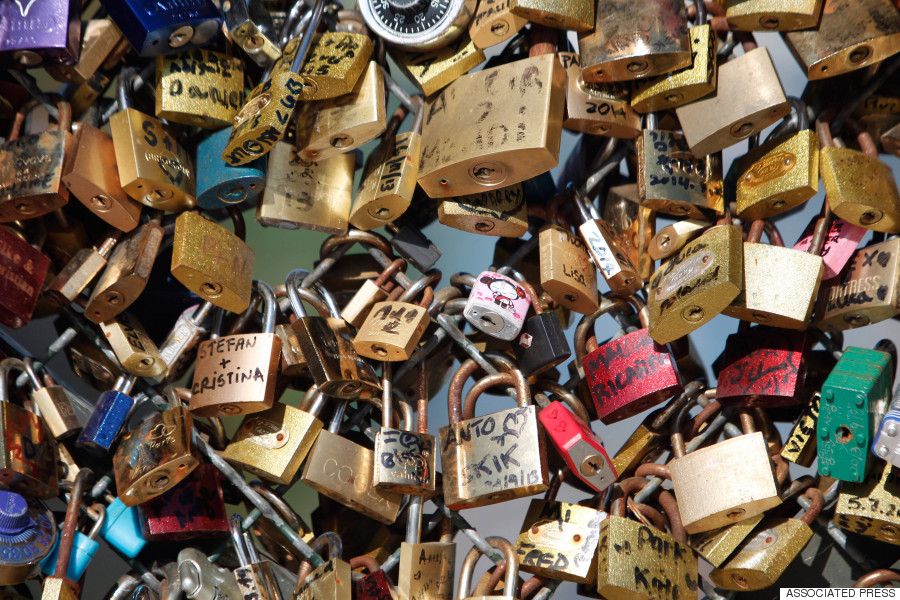 Couples often write their initials on the locks before throwing the key into the river. (AP Photo/Thibault Camus, File)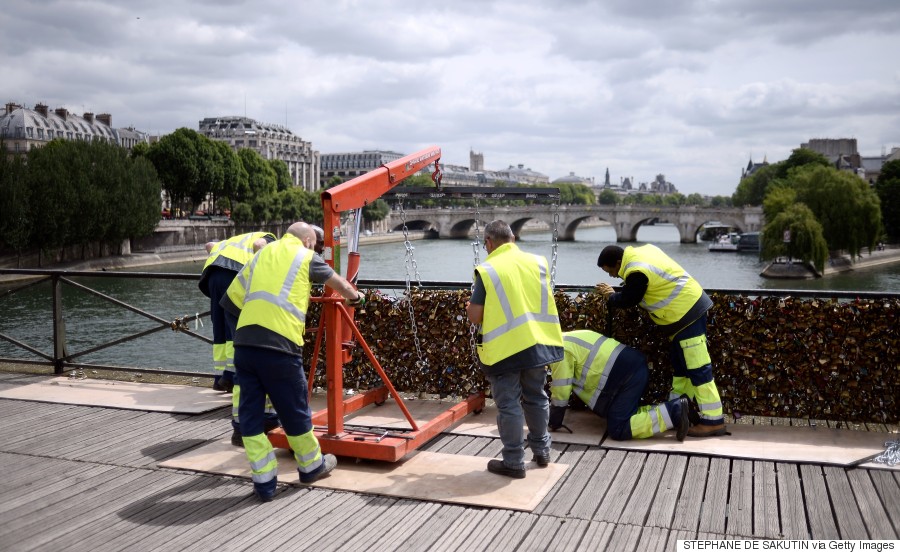 Workers remove panels laden with locks on June 1, 2015. (Photo: STEPHANE DE SAKUTIN/AFP/Getty Images)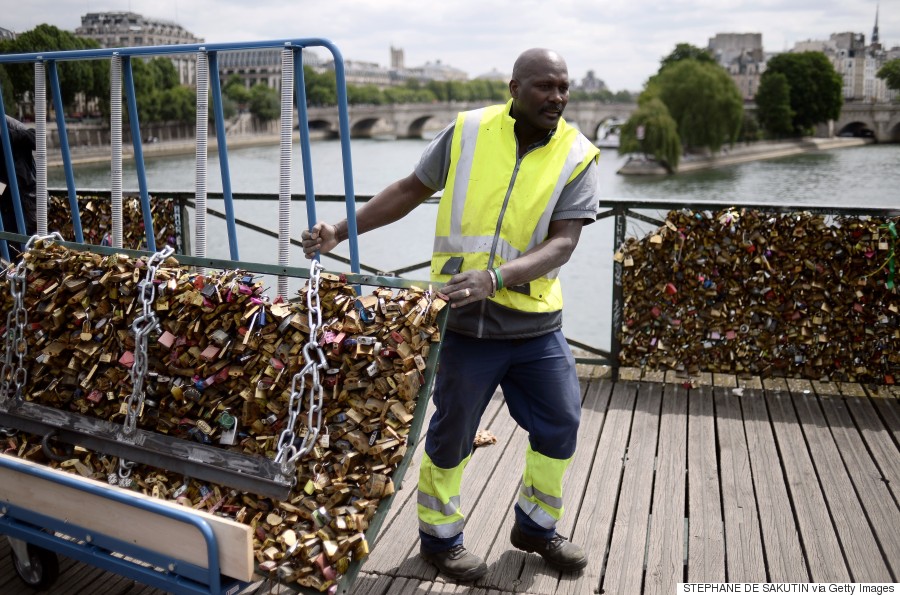 A worker removes a panel of locks attached on the railings of the Pont des Arts in Paris on June 1, 2015. (Photo: STEPHANE DE SAKUTIN/AFP/Getty Images)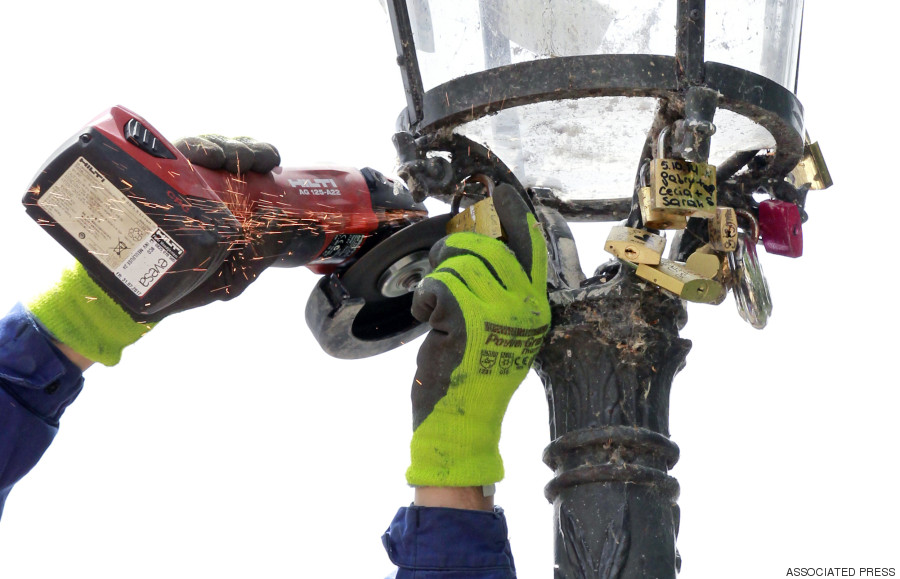 A Paris city employee uses a grinder to cut locks from a street lamp on the famed Pont des Arts in Paris on Monday. (AP Photo/Remy de la Mauviniere)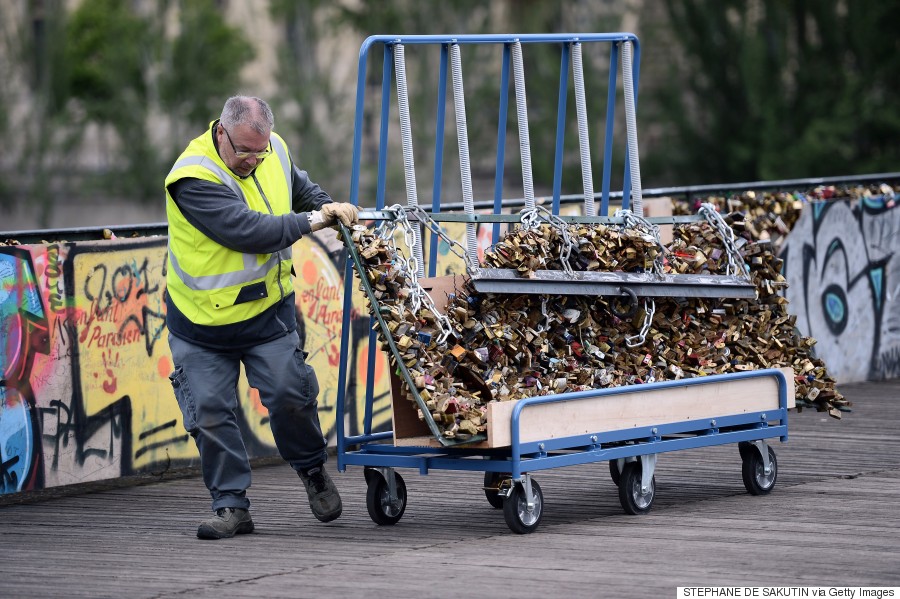 The locks reportedly weigh about 45 tons in total, and some have gone so far as to call them a form of vandalism. (Photo: STEPHANE DE SAKUTIN/AFP/Getty Images)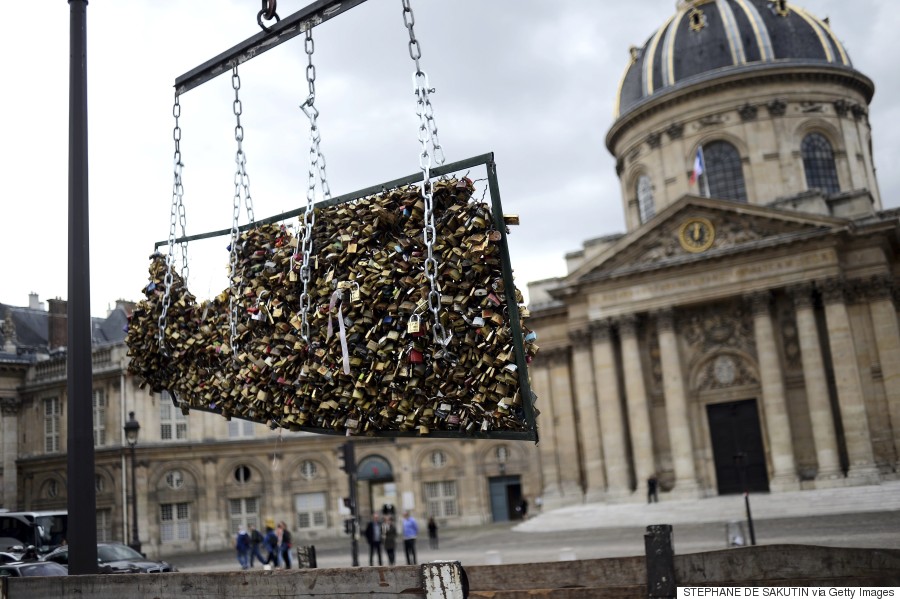 Workers remove love padlocks attached on the railings of the Pont des Arts on June 1, 2015, in Paris. Started by tourists in Paris in 2008, the love locks ritual also spread in the early 2000s to cities including New York, Seoul and London. (Photo: STEPHANE DE SAKUTIN/AFP/Getty Images)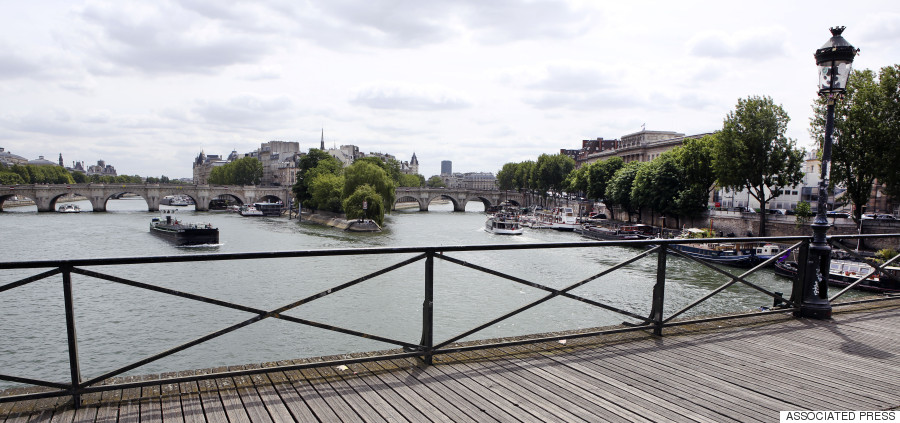 The Ile de la Cite and another bridge, the Pont Neuf, appear through the lock-free railings of the Pont des Arts in Paris on June 1, 2015. (AP Photo/Remy de la Mauviniere)
BEFORE YOU GO
PHOTO GALLERY
Locks Of Love Bridge In Paris