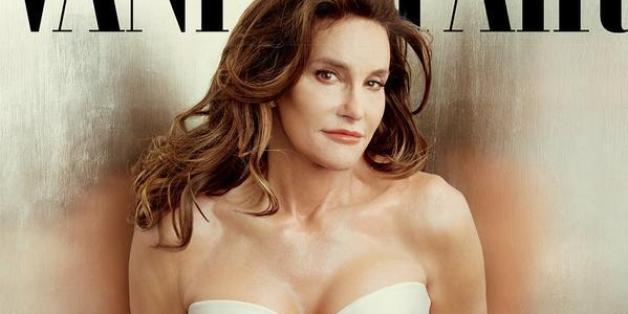 Caitlyn Jenner is setting new records.
According to data provided to The Huffington Post by analytics company iQ media, the name "Caitlyn Jenner" had already been mentioned 30,849 times in the media by Tuesday morning.
By Monday night, the day that Jenner revealed herself on the cover of Vanity Fair, the number of mentions had already climbed to more than 19,000. Early Tuesday morning, that number had jumped to 28,535.
As of late Tuesday morning, Caitlyn's name has already been mentioned more than 10,000 times on Twitter alone.
That kind of reach, iQ media said, is groundbreaking.
"For one person to see over 30,000 mentions in under 24 hours, it's clear they are grabbing the media's attention," Kye Strance, iQ media president, told The Huffington Post.
See the breakdown in the chart below: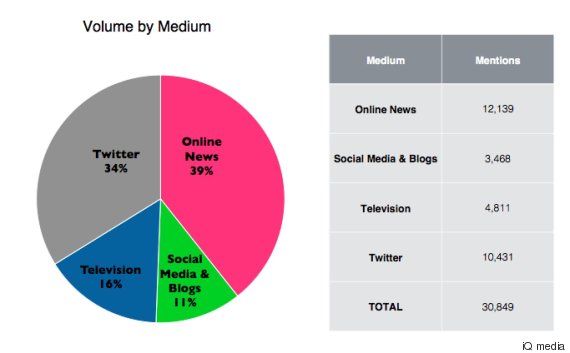 For cable and network news, "CBS Evening News with Scott Pelley," "ABC World News with David Muir" and "NBC Nightly News" mentioned Jenner's name more than any other shows, with 133, 108 and 108 mentions, respectively.
Just for context, Hillary Clinton had just over 27,000 mentions on the Sunday in April when she announced her candidacy for president. Jenner's step-daughter Kim Kardashian only saw 5,534 mentions in the media when she attempted to "break the Internet" in November, iQ media told HuffPost.
But Jenner's record-breaking streak began the moment she joined Twitter. Just four hours after sending her first tweet on Monday, Jenner gained over 1 million followers, beating out President Barack Obama, who collected the same number of followers in four and a half hours in May.
4 hrs and 3 mins! @Caitlyn_Jenner just set a new record for fastest time to reach 1 million followers on @Twitter http://t.co/mB8u4dEU5e

— GuinnessWorldRecords (@GWR) June 1, 2015
Note: Data is for the full name "Caitlyn Jenner" and does not include abbreviations, hashtags or Twitter handles.