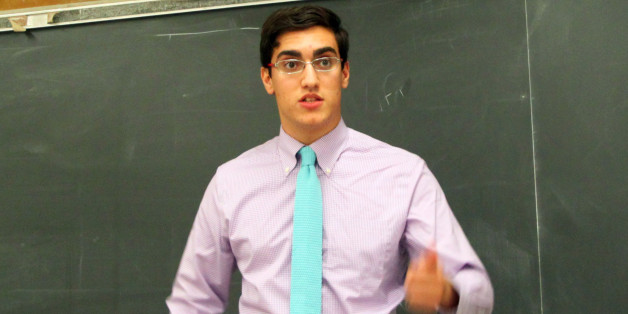 By Alex Dobuzinskis
LOS ANGELES, June 1 (Reuters) - Southern California police say an officer fatally shot an unarmed man who was high on drugs and threatening to attack, sparking anger from the man's family and friends who describe him as an accomplished college debater who simply needed help.
The shooting last Wednesday in Long Beach, a city just south of Los Angeles, occurred only after the officer tried to restrain the man with an electronic control device, police said.
Long Beach police did not name the man, but his family and friends have identified him as Feras Morad, 20, and said he was a nationally ranked debater at Moorpark College.
A group plans to hold a candlelight vigil in Los Angeles on Wednesday to honor Morad, whose shooting death has been criticized as unjustified in a social media campaign and comes amid heightened public scrutiny of police use of force.
Morad was at a residence in Long Beach when he began acting erratically, the city's police department said in a statement. His friends tried to restrain him before he broke loose and jumped through a second-story window, police said.
Firefighters were called in to help Morad, who was on drugs, and they called police to assist them, police said.
An officer drove up to the scene and saw Morad with a large cut, covered in blood. The officer told Morad he was there to help him get medical assistance and in reaction Morad walked toward the officer, police said.
The officer, believing Morad intended to assault him, used verbal commands, an electronic control device, an impact weapon and physical force in an effort to control Morad, said the statement from police, which did not provide more details on those methods.
Morad again advanced toward the officer and said he was going to attack and the officer responded by shooting him, police said. Morad was taken to a hospital where he was pronounced dead.
Kareem Morad said his cousin Feras had tried hallucinogenic mushrooms for the first time shortly before his shooting and his erratic behavior stemmed from a bad reaction.
"He was in desperate need of help," said Kareem Morad, who contends the shooting was unnecessary.
Feras Morad was a star debater at Moorpark College and was going to attend California State University, Long Beach, Kareem Morad said.
The shooting is under investigation and the officer has not been identified. (Editing by Eric Walsh)
BEFORE YOU GO
PHOTO GALLERY
Shootings In America