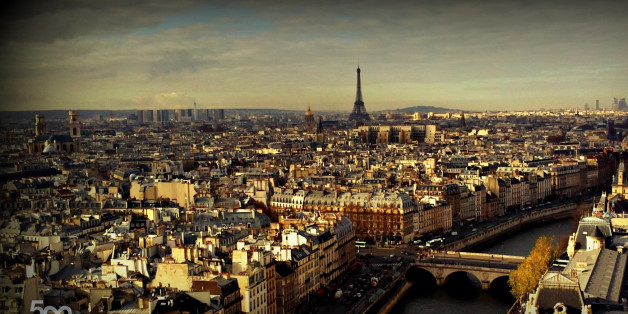 For certain American populations, the beginning of June signals trans-Atlantic travel, and no group is more infamous in this regard than the American "EuroTripper": a recent high school or college graduate who journeys through (mostly Western) Europe's top tourist destinations.
Their pricey, wine-soaked rambles tend to be justified to parents and friends with phrases like "self-exploration" and "cultural understanding," but entire countries are generally reduced to a quick snapshot of the most famous artworks. France becomes Paris, which becomes the Mona Lisa, and the relics of centuries past obscure a more dynamic art scene in these diverse urban centers.
In a good-will effort to help EuroTrippers delve into that dynamism without changing any flight plans, compiled here are a series of alternative art destinations in oft-visited cities. Focusing on modern and contemporary works, these galleries and museums breath new life into old Europe. They offer a more varied -- and less crowded -- experience that might just grace travelers with a bit of cultural understanding. Self-exploration not guaranteed.
London

Courtesy of Serpentine Galleries' Facebook
Instead Of: The British Museum
Go To: The Serpentine Galleries
Steer clear of the tourist swarming around the Rosetta Stone and Elgin Marbles, and head to these twin galleries. Located on opposite sides of the Serpentine Lake in Hyde Park, they're perfectly designed for a leisurely afternoon and reflective conversation on two very different exhibitions. This June, stroll between Lynette Yiadom-Boakye's oil paintings of figures "outside of a specific time and place" and Duane Hanson's sculptures that are just the opposite: a series of working-class Americans that will leave you either homesick or grateful to be gone galavanting in Europe.
Runners Up: The Courtauld Gallery to peer closely at Manets and Cézannes in the beautiful Somerset House, White Cube for contemporary works set starkly in... white cubes (there are two), the Tate Modern to catch the end of Sonia Delaunay's retrospective and the beginning of Agnes Martin's.
Barcelona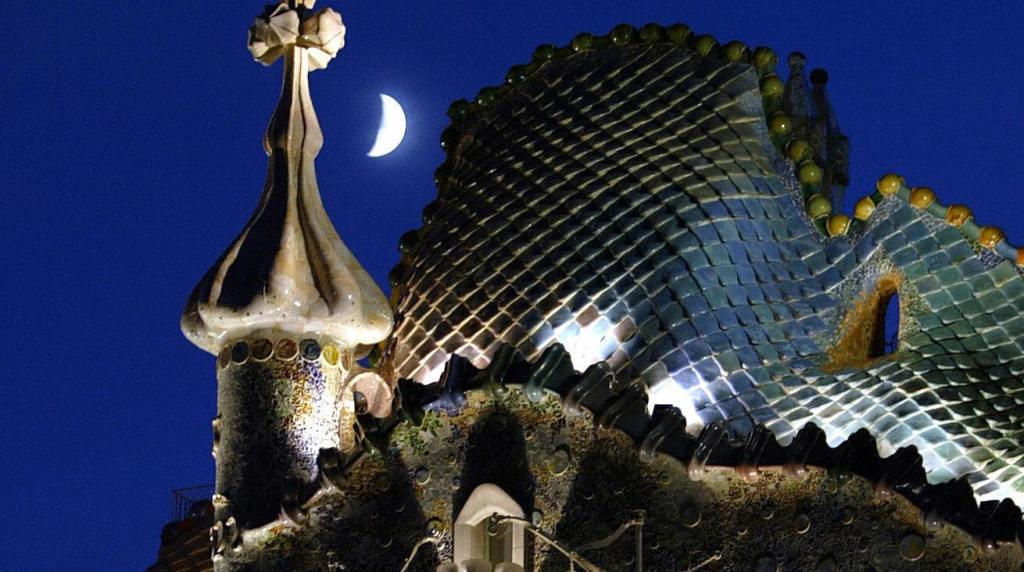 Courtesy of Getty Images/Lluis Gene
Instead Of: La Sagrada Familia or Parc Güell
Go To: Casa Batlló
When in Barcelona, denying a visit to Gaudí's architecture altogether seems like a crime, but opt for the finished apartment over the incomplete and inundated church. The artist's antics broke scores of city regulations, but the results are staggering: a scale-like roof shaped like a dragon's back, turquoise windows that craftily manipulate light, and hardly a straight line in sight.
Runners Up: The Museu Picasso for a close and exhaustive look at the Cubist's early Blue Period, Galería Joan Prats to see how Annika Kahrs' films unravel simple surfaces like a sunset, and, if you need an escape into surrealist fantasies, the Teatre-Museu Dalí is just 90 minutes away in Figueres.
Lisbon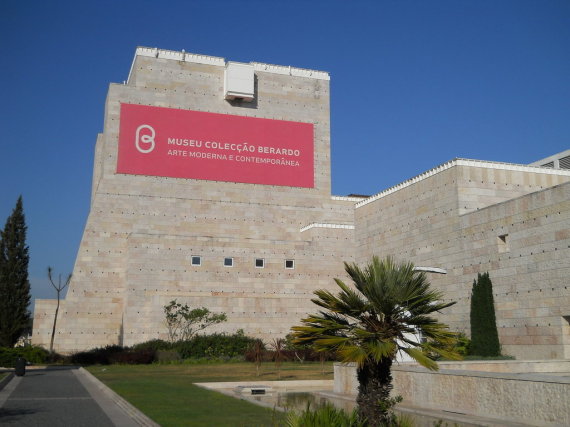 Courtesy of Flickr
Instead Of: Listening to Overpriced Fado
Go To: Museu Berardo
Fado music may be Portugal's most-famed cultural export, and for good reason, but this means a night of somber serenades is generally pre-packaged for tourists, served with a hefty price tag and overcooked cod. Instead, head to this free collection assembled by a Portuguese millionaire and featuring modern masterpieces from across the globe. Rotating exhibitions like Berardo's hand-selected "The Collector's Eye" are a reminder that giving one curator full control can do wonders, especially for tight budgets.
Runners Up: If Berardo's collection strikes as too international, head to Alecrim 50 Galeria de Arte to track trending Portuguese artists like Domingos Rego. Bonus: the Centro de Arte Moderna traces the evolution of Portuguese modernism through the 20th century, and the Museu do Chiado goes back several extra decades to deepen that archival journey.
Rome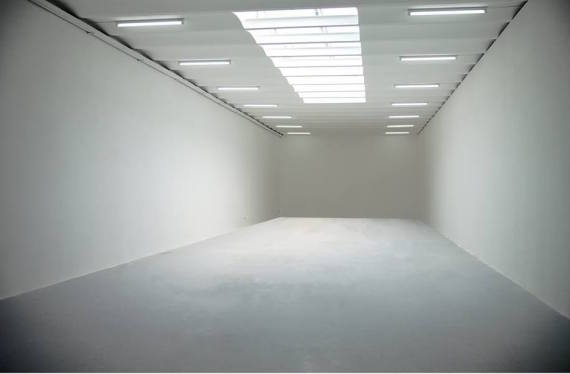 Courtesy of Galleria Giacomo Guidi's Facebook
Instead Of: The Colosseum
Go To: Galleria Giacomo Guidi
Ignore the temptation to carve your name on the battlefields of gladiators past, and head to this diverse and engulfing showcase of Italian contemporary art. Starting on the tenth, Guidi's gallery offers colorful psychedelia from natives Edoardo Cicconi and Maurizio Donzelli next to brooding international works: Gerald Bruneau's attempt to communicate with the legacy of Andy Warhol's dust and the Duskmann group's forays "between art and design."

Runners Up: Galleria Lorcan O'Neill to wander through the ashy female figures in Tracey Emin's "Waiting to Love," MACRO for a two-location look at Rome's contemporary scene, and the Galleria Borghese for a Bernini and Caravaggio fix without the Vatican's panic-inducing crowds.
Amsterdam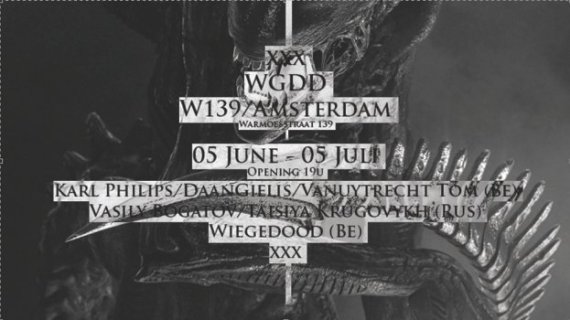 Courtesy of W139's Facebook
Instead Of: The Rijksmuseum
Go To: W139
"Can fringes still exist within the art world?" asks the red light district gallery's new show Wiegedood. With work from three Belgian artists and two Russian documentary makers, W139 looks at how a countercultural past -- like its own -- becomes assimilated into a mainstream consumer market -- like the Rijksmuseum's beloved Rembrandts and Vermeers. Exploring this provocative "wasteland in which art becomes possible" offers a real peek into the Amsterdam contemporary scene, and the ruthless criticism that comes with it.
Runners Up: Simmer down at Gerhard Hofland Gallery with Simon Hemmer's delicate drawings and Wolfgang Flad's plywood sculptures. Head to the Cobra Museum for a deep investigation of a narrow avant-garde movement that lasted just three years in Copenhagen, Brussels and Amsterdam, but opt for Stedelijk Museum if you prefer the breadth of 90,000 artworks that range from van Gogh to Mondrian.
Berlin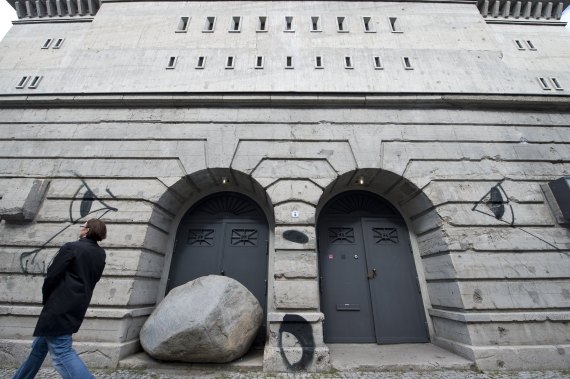 Courtesy of Getty/John MacDougall
Instead Of: The East Side Gallery
Go To: Sammlung Boros
Housed in a converted bunker turned raunchy nightclub, this privately curated gallery is as rooted in Berlin's history as the murals painted on the East Side's walls. But the collection's multimedia installations feature exquisite and little-seen works from the likes of Ai Weiwei and Dirk Bell. And, unlike the public paintings, the collection maintains the past's sense of exclusivity. Visitors enter in guided groups of 12, and reservations are required, so plan ahead if you want to visit.
Runners Up: Museum Berggruen for 120 Picassos and 70 Paul Klees, Carlier Gebauer to peek into Berlin's trendiest gallery scene with new works from Janaina Tschäpe and Dor Guez, and Hamburger Bahnhof to balance out all that intimacy with a massive contemporary collection in a repurposed train station.
Prague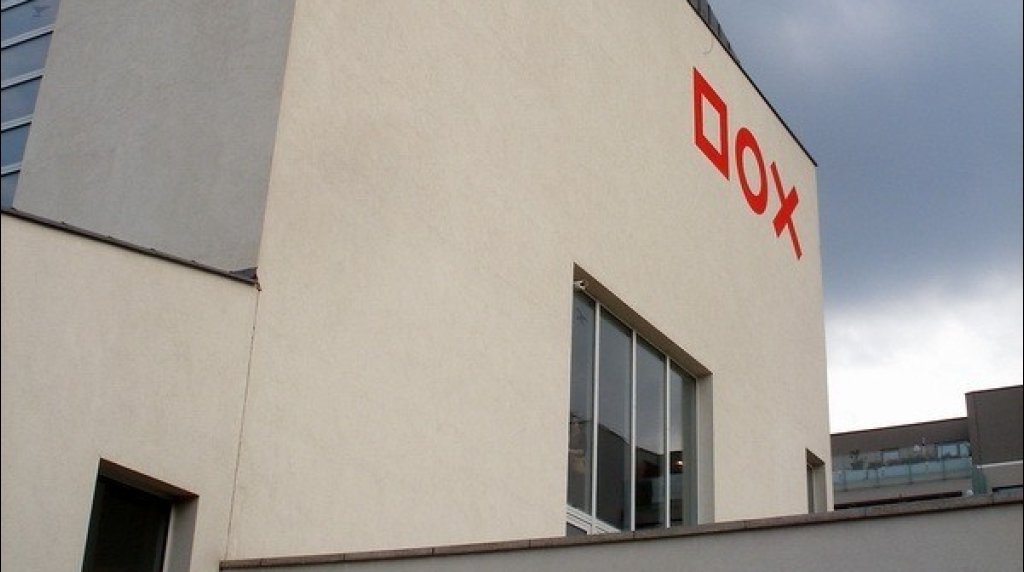 Courtesy of Flickr
Instead Of: The Prague Castle
Go To: Dox Centre for Contemporary Art
The castle may be the largest in the world, offering stunning urban views and plenty of tchotchkes to commemorate its thousand-year history. But opt for this centre where "the tyranny of the experts is thrown into doubt," a self-proclaimed "arena for antagonisms, false starts, rejected projects and experiments." Visit before July to catch the end of Barbora Šlapetová & Lukáš Rittstein's jarring show that juxtaposes the images of the last Papuan tribe Yali Mek with those of NASA astronauts. Stop by, too, for Martin Hlubuček's "interior vases" that play with the city's traditional glass-making: it's other beloved tourist purchase.
Runners Up: David Cerny's sculptures scattered over the city -- look for oversized babies on a television tower and urinating fountains that "rewrite" Czech quotations with their pee-streams, the Museum Montanelli for a melange of international up-and-coming work, and the Galerie Václava Špály to see the Prague-based Jan Bačkovský's forays into abstract expressionism.
Vienna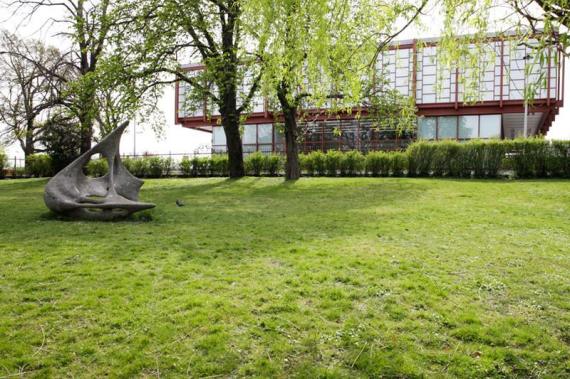 Courtesy of 21er Haus' Facebook
Instead Of: Kunsthistorisches Museum or the MuseumsQuartier
Got To: 21er Haus
If the Kunsthistorisches strikes as too staid or the MuseumsQuartier too hectic, 21er Haus may offer the right balance with its mobile, ever-changing history. Originally built in Brussels for Expo 58, the steel-glass building traveled back to Austria, where it became the home for the Museum of the 20th Century. After several decades of the nickname "20er Haus," it was renovated into its current form complete with a new name. Today, it's a repository for 21st century, haute exhibitions like "Sleepless" -- which examines the role of beds in art.
Runners Up: Kunsthaus Wien for a deep dive into Friedensreich Hundertwasser's oeuvre plus his Gaudían take on curved architecture, the famed Galerie Ulysses to see up-and-coming works like Maria Zerres show "Trees," and Belvedere Vienna so you don't leave the city without perusing the world's largest collection of Gustav Klimts. Bonus: Be on the lookout for events associated with the Vienna Biennale. It starts on June 11.
Paris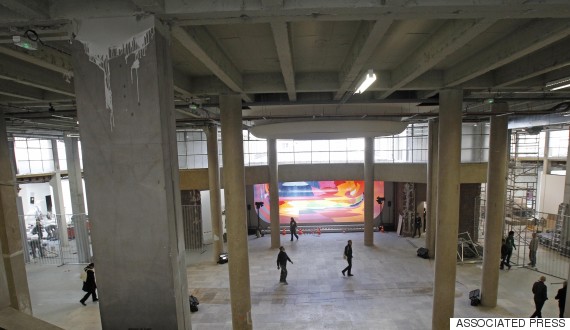 Courtesy of AP Photo/Remy de la Mauviniere
Instead Of: The Musée du Louvre
Go To: The Palais de Tokyo
There's nothing wrong with a selfie with the Mona Lisa -- though perhaps a postcard would have sufficed -- but look past screaming children and flashing camera to the contemporary-depot Au Palais de Tokyo. Starting on June 24, Céleste Boursier-Mougenot stages an installation of a flooding and Alsatian Patrick Neu uses odd materials like bee wings and ashes to rework old masters (think Jéröme Bosch transmuted to "smoke on glass.") Capturing anything on camera will pose a welcome challenge.
Runners Up: Henry Darger's "outsider art" that has arrived at the inside with a ground-breaking new show at the Musée d'Art Moderne, the Musée de l'Orangerie to be surrounded by Monet's water lilies rather than drowned in crowds at the d'Orsay, and agnès b's Galerie du jour if one look at the architecture antics of the nearby Centre de Pompidou leaves you yearning for a bit of Parisian elegance.
BEFORE YOU GO
PHOTO GALLERY
25 Street Artists From Around The World